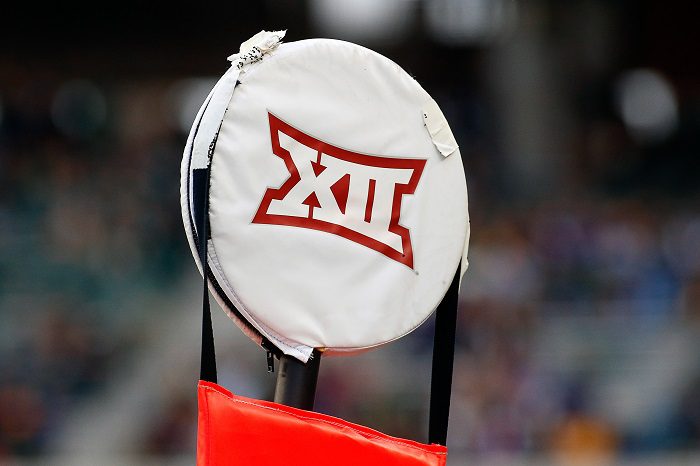 The Big 12 has been among the most unpredictable conferences in America this season, and that has really shown up on the boards in Vegas through seven weeks of football.
Coming into Week 13, underdogs in Big 12 play are 15-25 straight up, and just one team remains undefeated in conference play, as TCU sits atop the league at 11-0.
Despite this crazy season, the Heartland College Sports staff has weathered the weekly storm to stay ahead in its locks of the week. Through nine weeks, their combined record is 25-20-1, with Bryan sitting at 8-3-1 on the year and Pete just behind at 8-4. Let's see if they can keep things going here in Week 13.
PETE MUNDO (RECORD: 8-4)
We will know by Friday afternoon whether or not I got this one right, because I like Baylor to cover their spread on Friday as a big underdog against Texas. The Longhorns are good and coming off a huge win at Kansas, but they're getting too much love in this game. First off, Baylor always plays well historically against Texas. The Bears are 10-4-1 against the spread vs. Texas in their last 15 matchups. And even recently, despite Baylor's bad loss to K-State, they're 4-1 against the spread in their last five games this season. Baylor has the more efficient offense and defense, by the analytics, and isn't getting the respect it deserves in this game.
LOCK: Baylor (+8)
BRYAN CLINTON (RECORD: 8-3-1)
This will be the first time in more than a decade that both of these teams will enter this game with winning records, but I feel that the result will look a lot like it has over the last 13 meetings. Kansas State has been consistently playing good football over the last several weeks, while Kansas State has been something of a roller coaster. The Jayhawks' defense has fallen apart over the second half of the season and I don't think they'll magically find it in a hostile environment in Manhattan. Give me Kansas State to win, and cover, on their way to a Big 12 Championship berth.
LOCK: K-State (-11.5)
MATTHEW POSTINS (RECORD: 6-6)
This will be a competitive game. But I think Oklahoma can cover a point on the road now that its offense is humming again. The Red Raiders' weakness is stopping the run, so I expect the Sooners to give Eric Gray the ball quite a bit on Saturday. That opens up the passing game and that opens up a three-point win for the Sooners. It's enough to cover and that's all that gamblers care about.
LOCK: Oklahoma (-2)
DEREK DUKE (RECORD: 4-6)
At this point, I am ready for my gambling season to end because you are going broke if you keep following my picks lately. This line caught my eye because I do think Oklahoma will find a way to win this game. The Sooners have the number one rushing offense in the Big 12 led by running back Eric Gray. Texas Tech hasn't done a great job slowing down the run game this season so give me the Sooners to cover in Lubbock.
LOCK: Oklahoma (-2)