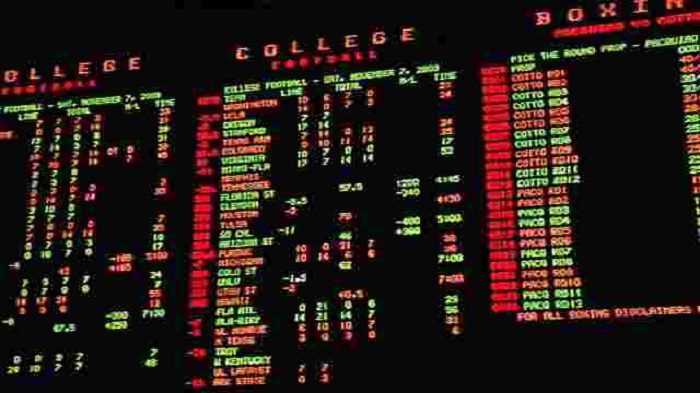 College football is here and that means our Big 12 football picks against the spread are also returning with Week 10 getting underway! The Big 12 is finally fully into conference play. We are looking to have a bounce-back week after the Big 12 picks went 1-3 against the spread last week and are now 36-29-2 against the spread this season.
Here we go with Week 13!
Baylor vs. Texas
We will know by Friday afternoon whether or not I got this one right, because I like Baylor to cover their spread on Friday as a big underdog against Texas. The Longhorns are good and coming off a huge win at Kansas, but they're getting too much love in this game. First off, Baylor always plays well historically against Texas. The Bears are 10-4-1 against the spread vs. Texas in their last 15 match ups. And even recently, despite Baylor's bad loss to K-State, they're 4-1 against the spread in their last five games this season. Baylor has the more efficient offense and defense, by the analytics, and isn't getting the respect it deserves in this game.
The Pick: Baylor +8
West Virginia vs. Oklahoma State
The Mountaineers have been significantly worse on the road than at home this season, just go look at the results. And while I don't love how Oklahoma State has been playing as of late, and they're banged up, it's Senior Day and their weak offensive line will be less exposed against WVU's front. Overall, this is a feel pick base don who else is more motivated, and I believe that will be the Pokes in front of the home crowd.
The Pick: Oklahoma State -8
Iowa State vs. TCU
Speaking of a feel pick, Iowa State is not going to a bowl game, so this is their bowl game and they would love nothing more than to try and ruin TCU's perfect season and chance at a College Football Playoff. The Cyclones have the best defense in the Big 12 and they are going to be the ones playing loose, while TCU may come out a bit tight, knowing they're two wins away from that Playoff appearance. The Cyclones offense is anemic and won't ultimately keep up, but if I'm getting double digits, I'll take ISU to cover this game.
The Pick: Iowa State +10.5
Oklahoma vs. Texas Tech
The Sooners are starting to come together late in the season, having won three of their last five games. Now Texas Tech can also make that same claim, however some of the advanced analytics suggest OU is playing better than many realize. In conference play, OU's defensive efficiency is third in the Big 12, while Tech's is seventh. And Oklahoma's No. 1 rushing offense will ultimately wear down a Tech rush defense that is near the bottom of the league.
The Pick: Oklahoma -1
Kansas vs. Kansas State
The Sunflower Showdown is for a K-State trip to the Big 12 title game. KU has really hit the skids, losers of five of six, while K-State has been playing some of the best football in the country as of late, especially with Will Howard adding a new layer to the offense with his ability to get the ball downfield. And with how bad Kansas has been against the run, tell me how they slow down Deuce Vaughn on Saturday night in Manhattan, which will be rocking. K-State has everything to play for and Chris Klieman has blown out Kansas in all three games he's faced them in.
The Pick: Kansas State -11.5