Football
College Football Team Eligibility Tracker for 2022-23 Bowl Games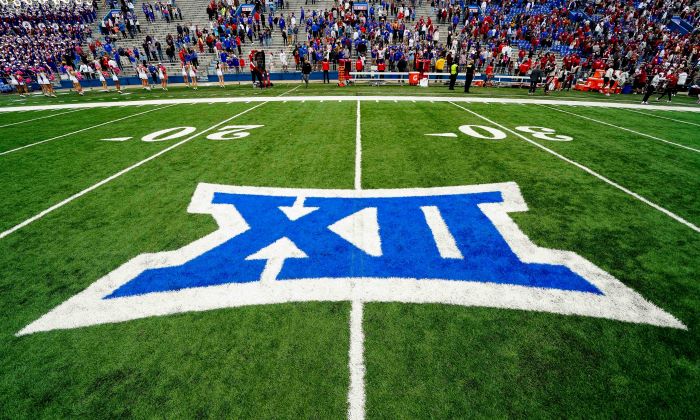 Heartland College Sports will update this page each week throughout the remainder of the 2022 FBS season as teams become bowl eligible.
The TCU Horned Frogs became the first Big 12 team to reach bowl eligibility after its win over Oklahoma State in Week 7. The Oklahoma State Cowboys became the second Big 12 team to reach bowl eligibility after beating Texas in Week 8. Kansas State became the third Big 12 team to reach bowl eligibility when it beat Oklahoma State in Week 9. Baylor, Kansas and Texas all clinched a bowl game in Week 10. Texas Tech and Oklahoma clinched a bowl game in Week 12.
Iowa State and West Virginia are the only Big 12 teams not eligible for a bowl game.
In order for an FBS team to be bowl-eligible, it must:
Win at least six games;
Have a minimum winning percentage of .500;
Only one win can be against an FCS opponent.
A total of 82 teams are needed to fill the spots in the 41 bowl games, which include the two national semifinal games, which are the Peach Bowl and the Fiesta Bowl.
As of Nov. 26 there were 80 bowl-eligible teams.
2022 bowl-eligible teams
American Athletic (7): Cincinnati, East Carolina, Houston, Memphis, SMU, Tulane, UCF
ACC (9): Clemson, Duke, Florida State, Louisville, North Carolina, NC State, Pitt, Syracuse, Wake Forest
Big 12 (8): Baylor, Kansas, Kansas State, Oklahoma, Oklahoma State, TCU, Texas, Texas Tech
Big Ten (9): Illinois, Iowa, Maryland, Michigan, Minnesota, Ohio State, Penn State, Purdue, Wisconsin
Conference USA (5): Middle Tennessee, North Texas, UAB, UTSA, Western Kentucky
Mid-American (5): Bowling Green, Eastern Michigan, Miami (OH), Ohio, Toledo
Mountain West (7): Air Force, Boise State, Fresno State, San Diego State, San Jose State, Utah State, Wyoming
Pac-12 (7): Oregon, Oregon State, UCLA, USC, Utah, Washington, Washington State
SEC (11): Alabama, Arkansas, Georgia, Florida, Kentucky, LSU, Ole Miss, Mississippi State, Missouri, South Carolina, Tennessee
Sun Belt (8): Appalachian State, Coastal Carolina, Georgia Southern, Louisiana, Marshall, South Alabama, Southern Miss, Troy
Independents (4): BYU, Liberty, Notre Dame, UConn
Total teams: 77
Better luck next year
The following teams have been eliminated from bowl eligibility, having lost at least seven games (47): Arizona, Arizona State, Arkansas State, Akron, Auburn, Ball State, Boston College, California, Central Michigan, Charlotte, Colorado, Colorado State, Florida Atlantic, Florida International, Georgia State, Georgia Tech, Hawaii, Indiana, Kent State, Iowa State, Louisiana Tech, Miami (FL), Michigan State, Nebraska, Navy, Nevada, New Mexico, Northern Illinois, Northwestern, Old Dominion, Rice, Rutgers, Stanford, Temple, Texas A&M, Texas State, Tulsa, UL-Monroe, UMass, UNLV, USF, UTEP, Vanderbilt, Virginia, Virginia Tech, West Virginia, Western Michigan.
Note: James Madison has enough wins to qualify for a bowl game. But, because the Dukes are transitioning from FCS, they are not eligible for postseason play.