Big 12 News
College GameDay Heading to Big 12 Championship Game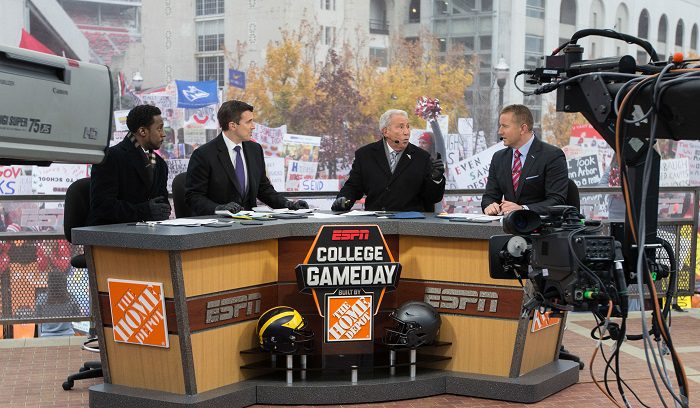 The 2022 Big 12 Championship Game will be heading to Arlington, Texas for the match up between the TCU Horned Frogs and K-State Wildcats on Saturday, December 3rd.
College GameDay made the announcement on their social media pages late on Saturday night after TCU crushed Iowa State and Kansas State beat Kansas.
The Big 12 Championship Game could turn into a play-in game for the Horned Frogs, although an argument could be made for TCU to still make the Playoff Field of Four with a loss.
This will be the fourth Big 12 location that ESPN will have taken the show to this season. In September, GameDay was in Austin, Texas for the Texas vs. Alabama game. Then in October, the show made its first ever trip to Lawrence, Kansas for a 5-0 Kansas vs. 5-0 TCU. And just a couple of weeks ago it was back in Austin for Texas vs. TCU.
I would also be curious to know how ESPN talking head Paul Finebaum feels about this news, considering it was just a few days ago he said he wouldn't be watching the Big 12 Title game very closely.
During another predictable appearance on ESPN's First Take, Finebaum, Stephen A. Smith and Keyshawn Johnson were discussing the possibility of USC getting into the College Football Playoff. During Finebaum's answer, he brings up TCU, saying, "Assuming TCU continues to win in the Big 12, they have Iowa State and then the Big 12 Championship Game, which none of us are going to be watching very closely."
Well, needless to say, his bosses apparently feel differently about the game and match up.