Big 12 News
Sonny Dykes Shares Big News on WR Quentin Johnston's Health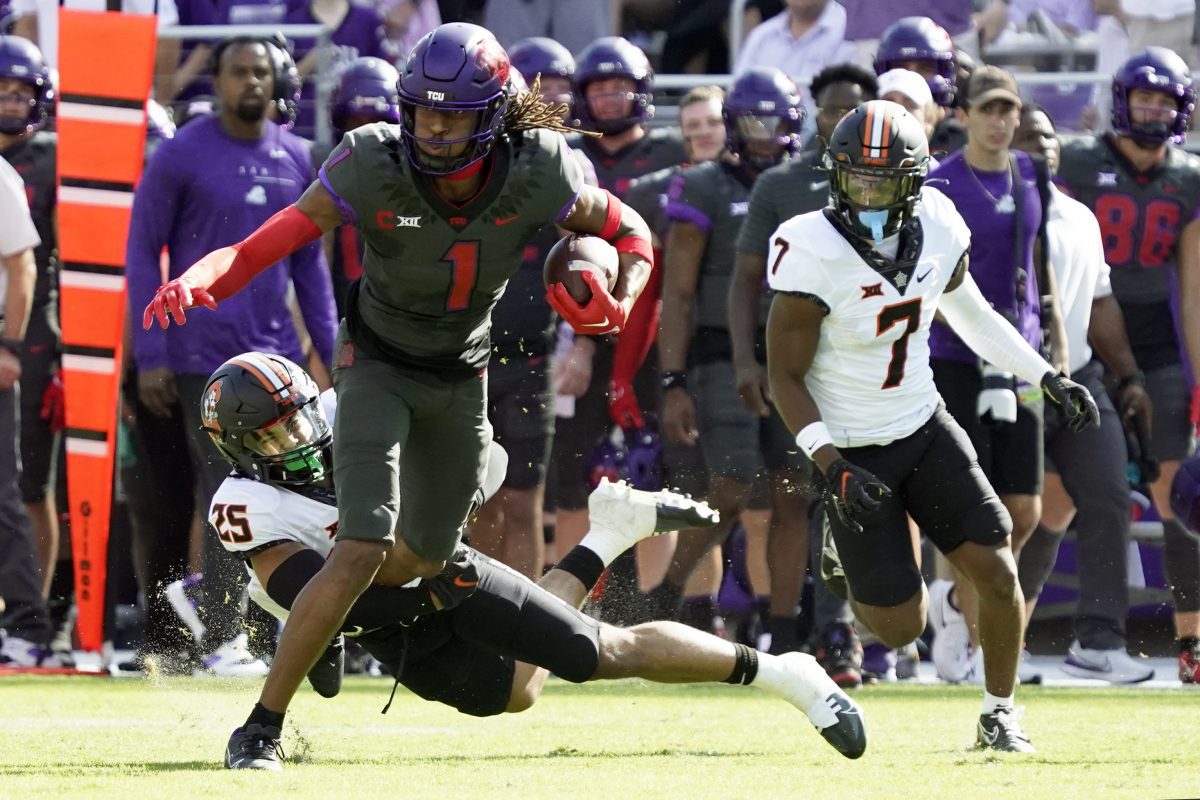 TCU's offense isn't quite the same without Quentin Johnston on the field and it's not too difficult to see why. Johnston's 6-4, 215-pound frame presents mismatches against any secondary, especially when his speed at that size is taken into account.
Johnston will undoubtedly be a big-time threat in the NFL in the near future, but his time at TCU isn't over as he will be a major part of the Horned Frogs' offensive game plan, that is if he can get healthy.
Against Texas Tech a few weeks ago, Johnston injured his ankle and then reinjured it against Baylor two weekends ago. Johnston was out against Iowa State last week and the Horned Frogs' offense didn't falter, scoring a season-high 62 points against the league's best defense in Iowa State.
On Tuesday, the Horned Frogs got a bit of good news concerning Johnston. According to head coach Sonny Dykes, Johnston looked "back to his old self" at practice this week.
Having Johnston back at 100% would be a big boost for the Horned Frogs' passing game and would give Max Duggan another weapon to distribute to in the Big 12 Championship and potentially the College Football Playoff.
TCU takes on Kansas State in Arlington, Texas, at 11:00 a.m. on Saturday and enters the game as a 2.5-point favorite.