Big 12 News
John Hadl, Kansas Jayhawks Legend, Passes Away at 82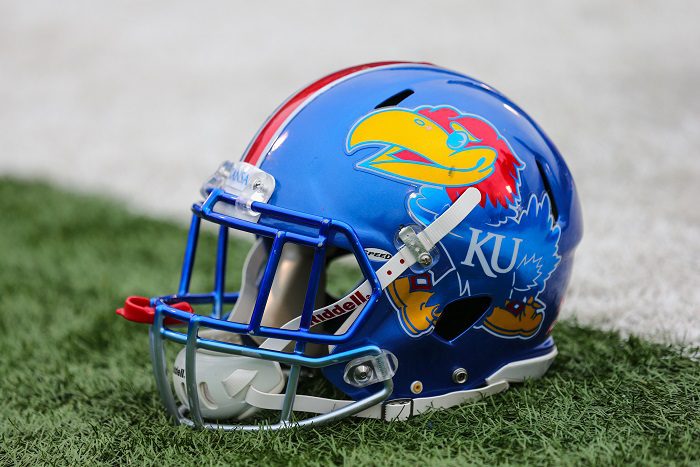 John Hadl, the former Kansas star who went on to quarterback the San Diego Chargers in the AFL, died on Wednesday at the age of 82.
Kansas made the announcement via its web site and social media.
Hadl, who played several different positions for the Jayhawks and was twice picked as an All-American — once at halfback and once at quarterback — also served as the Jayhawks' quarterbacks coach in 1978 and as its offensive coordinator from 1979-81.
Hadl who grew up in Lawrence, Kansas, and was an all-state high school player, also played defensive back, punt returner and punter and his No. 21 is retired by the program. He led Kansas to a 15-5-2 record in his junior and senior seasons, along with a Top 20 national ranking and a victory over Rice in the Bluebonnet Bowl.
Hadl led the NCAA in punting (45.6 yards per punt) and set Jayhawks records for longest punt (94 yards) and longest interception return (98 yards). The punt record still stands and the interception mark stood until 2007.
"John Hadl had a generational impact on Kansas Football, the University of Kansas and the Lawrence community," Kansas athletic director Travis Goff said in the release.
Men's basketball coach Bill Self also offered his thoughts on Hadl during his weekly news conference on Wednesday.
Hadl was drafted by both the AFL's San Diego Chargers and the NFL's Detroit Lions. He chose the Chargers, and that started a 16-year career in pro football with the Chargers, the Los Angeles Rams, the Green Bay Packer and the Houston Oilers. Hadl was productive, throwing for 33,503 yards and 244 touchdowns.
He led the Chargers to the 1963 AFL title. He was a four-time AFL All-Star and two-time All-AFL. He is also in the Chargers Hall of Fame. Once the AFL and NFL merged, Hadl was named the 1971 NFL Man of the Year and a First-Team All-Pro pick in 1973.
After returning to Kansas as a coach, he left the program in 1982 to join the Los Angeles Rams as an offensive assistant. He was the Denver Broncos' quarterbacks coach in 1983, where he tutored future Hall-of-Famer John Elway in his rookie season.
Hadl left the Broncos to take over as head coach of the USFL's Los Angeles Express from 1984-85. During that time his starting quarterback was future Hall-of-Famer Steve Young. Hadl went 13-23.
He later returned to Kansas as an associate athletic director.
You can find Matthew Postins on Twitter @PostinsPostcard