Big 12 News
West Virginia to Bring Back Neal Brown for 2023 Football Season: Report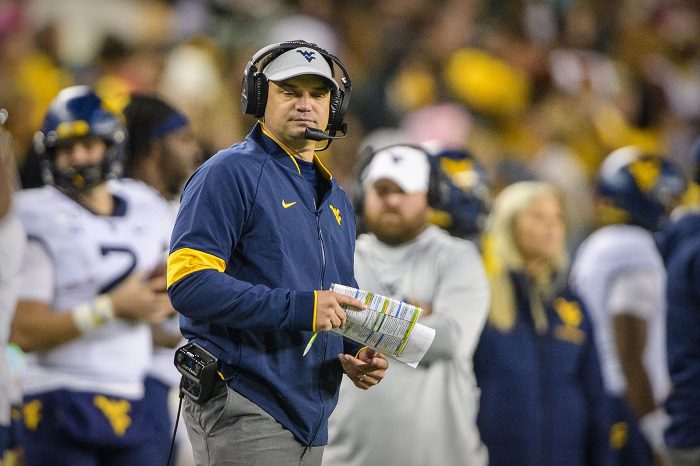 The West Virginia Mountaineers are set to bring back Neal Brown for the 2023 college football season, according to multiple reports.
His seat seemed as if it had already gone up in flames halfway through the 2022 season but after winning two of the last three games this season, victories over Oklahoma and Oklahoma State, Neal Brown has found a way to keep his job in Morgantown.
Despite going 22-25 in his first four seasons at West Virginia, Neal Brown will get a chance to right the ship in 2023 and will do so under new athletic director Wren Baker, whom the Mountaineers officially hired on Wednesday.
Now, was this the right call for West Virginia's football program? It's hard to tell, and I'm not sure that Brown has had adequate time to build what he's envisioned. Yes, four seasons is a long time to some, but when you factor in COVID, the Transfer Portal, and the rest of the mess that's going on in college football, it's probably a bit early to cut a guy loose, especially when you owe him $16.7 million after January 1, 2023.
My thoughts on the matter? West Virginia realizes that there are more benefits to keeping Brown for now than there are to firing him.
The money, of course, is a large part of that, but the talent pool that is available right now is not nearly what it was a year ago. Guys like Lincoln Riley, Brian Kelly, Mario Cristobal, Brent Venables, and Dan Lanning all found new homes last season. The biggest hire of the year so far in 2022 has been Matt Rhule, and while that is a big one, this might not be the year to try and find a new coach.
Next season, some of the coaches that were hired after 2021 will get the boot. Two years is about how long it takes for half the programs in the country to start looking elsewhere and it might behoove WVU to play the waiting game and see if Brown can get this thing on the right track.
If not, hometown kid Jimbo Fisher might be available (You heard it here first).