Big 12 News
West Virginia Hires Wren Baker as Next Athletic Director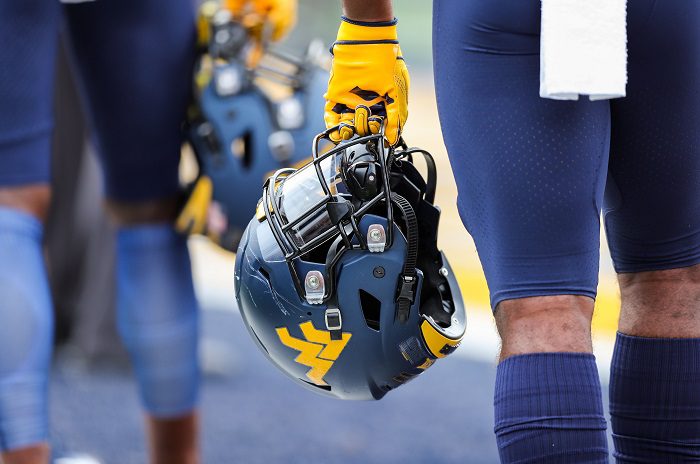 As first reported by ESPN's Pete Thamel, the West Virginia Mountaineers have hired their next athletic director, as Wren Baker has agreed to a six-year deal to become the school's next AD.
Baker previously served as the athletic director at North Texas and has become one of the best young administrators in college athletics since he arrived there in 2016.
"I am thrilled to welcome Wren Baker to the West Virginia University family as our new athletic director and I have no doubt his personality and energy will connect with our student-athletes and coaches, as well as our campus community and alumni," President Gordon Gee said. 
"When we began this search, we were determined to find someone who could lead in the modern realities of intercollegiate athletics and build on the legacy of his predecessors," Gee added. "We wanted someone who clearly understood the dynamics of a fast-changing athletics environment and had found success being at the forefront of this new world that includes managing NIL and the portal. We looked at a number of well-qualified candidates and, at the end of the day, Wren met every one of our needs."
Baker, 43, was an integral part of helping North Texas make the transition from Conference USA to the American Athletic Conference, which is set to officially take place during the summer of 2023. He was also big reason why North Texas has some of the top athletic facilities at the Group of Five level.
The Mean Green has seen success on the field during Baker's tenure as well, as its football team has gone to a bowl game in six of the seven seasons that he's been in Denton, and is set to take on UTSA in the CUSA Championship this weekend. The men's basketball program also made it to the second round of the NCAA Tournament in 2021, taking down No. 4-seed Purdue 78-69 in the opening round before being eliminated by Villanova.
Wren is an Oklahoma State graduate and got his administrative start as a principle in Fairfax, Oklahoma at the age of 26. From 2006-2011 he served as the athletic director at Rogers State, a Division II (then an NAIA) school in Claremore, Oklahoma.
Baker will be replacing Shane Lyons, who was fired just over two weeks ago and has recently expressed his feelings of being a "scapegoat" for the issues with the Mountaineers' football program.
West Virginia has yet to announce the future of head football coach Neal Brown, who finished the 2022 season at 5-7, but the sentiment around Morgantown is that it's time for a change. Brown's buyout, courtesy of Lyons, is likely the one thing that still has him in town.
To say that Baker is stepping into an easy situation would be a fallacy, but he certainly seems up to the job.