Baylor Bears
Baylor Fires Defensive Coordinator Ron Roberts, Safeties Coach Ronnie Wheat: Report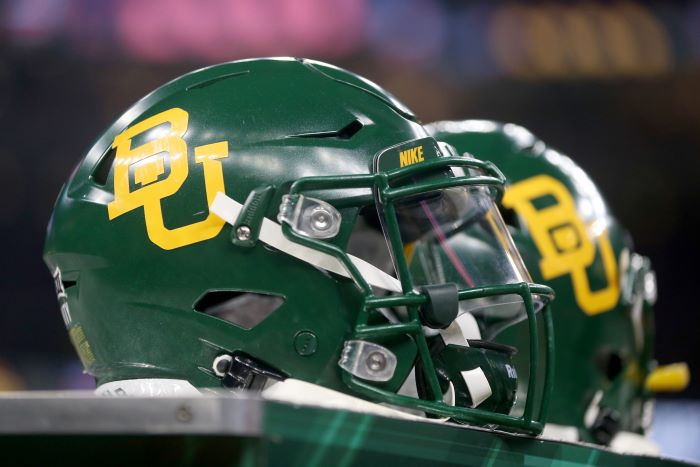 Baylor has decided to part ways with defensive coordinator Ron Roberts and safeties coach Ronnie Wheat, according to a report from SicEm365.
The Bears have not officially announced the news at the time of SicEm365's report.
Roberts, who also served as the inside linebackers coach, joined head coach Dave Aranda in Waco in 2020 after spending two seasons as the defensive coordinator at Louisiana. Roberts was, in part, responsible for the Baylor defense that led the Bears to a 12-2 season, a Big 12 Championship, and a Sugar Bowl trophy.
That defensive unit led the Big 12 Conference in interceptions (19), turnovers gained (27), turnover margin (0.93), and defensive touchdowns (3), according to SicEm365.
Wheat, on the other hand, spent just one season in Waco after joining the program during the 2022 offseason to replace Matt Powledge, who left to take the co-defensive coordinator position at Oregon.
Letting Roberts and Wheat go are bold moves by Aranda, no doubt, but this is nothing new if you are familiar with the Bears' third-year head coach. After his offense was inadequate in 2020, Aranda fired his offensive staff and brought in Jeff Grimes to revamp the unit. He did just, taking a 2020 offense that ranked 123rd in efficiency, to ninth nationally in 2021 (PFF Stats).
Perhaps a defensive unit that ranked 43rd in efficiency can climb dramatically in 2023 and get back to playing the kind of football that Aranda expects.
The firings come after Baylor crawled to a 6-6 record in 2022, which is quite disappointing considering the Bears were picked to win the Big 12 by the media back in July.