Big 12 News
Missouri Won't Play Kansas in a Bowl Game: Report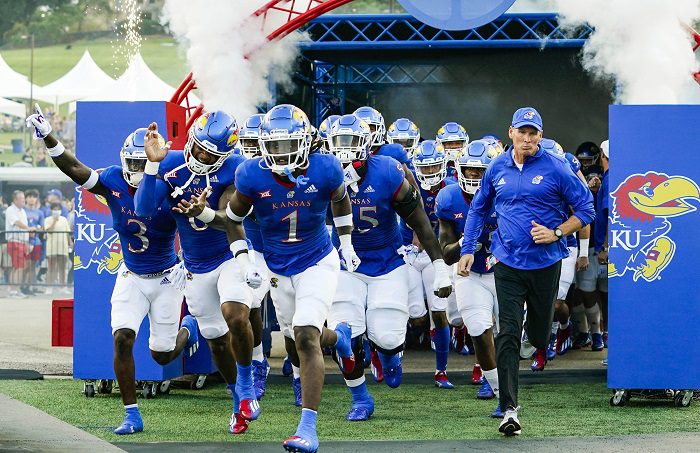 Kansas and Missouri haven't played in The Border War since 2011, but there was a chance to reignite the rivalry in the Liberty Bowl later this month with both KU and Mizzou sitting at 6-6 and bowl eligible.
However, according to Brett McMurphy of Action Sports, that won't be happening. Why? Well, apparently, Missouri is scared of Kansas in football this season.
According to McMurphy's report, the Tigers didn't want to play the Jayhawks, which means the matchup won't happen. Kansas, who is bowl eligible for the first time since 2008, was reportedly not opposed to playing Missouri.
Now, it is a common practice for a school to provide bowl preferences and the involved conferences, schools, and bowls will typically try to find common ground with the requests, when applicable.
However, doesn't it seem a bit offputting that a 6-6 can pick and choose who they play in a bowl game?
"A 6-6 team dictating who they don't want to play in a bowl?" an industry source told McMurphy. "What a world. What a world."
There are three bowl games that pit SEC and Big 12 schools against one another: the Liberty, Texas, and Sugar Bowl. Kansas and Missouri are similar opponents, both at 6-6, and have a long history of playing each other.
Dating back to 1907, The Border War rivalry was the second-longest in the FBS when it ended after the 2011 season. That, of course, was the year that Missouri left the Big 12 for the SEC.
There is a scheduled matchup between the two teams in 2025, and now it appears that KU and Mizzou fans will have to wait until then to rekindle the old rivalry.