Big 12 News
Deuce Vaughn Named Big 12 Championship Game Most Outstanding Player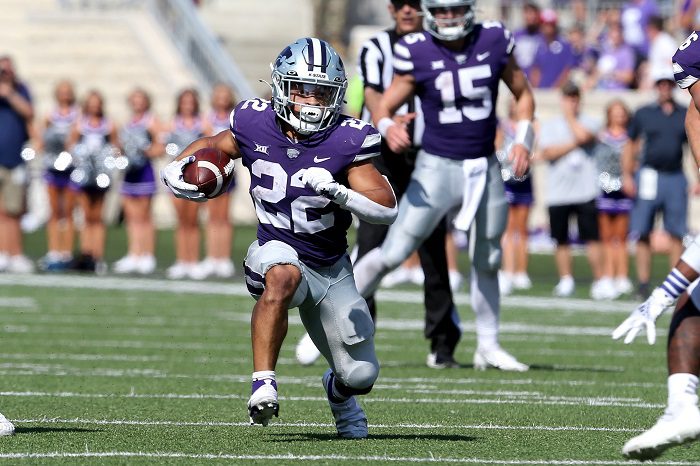 Kansas State is Big 12 Champions for the first time since 2012 after a 31-28 overtime win against TCU and after the game, running back Deuce Vaughn was named the Big 12 Championship Game Most Outstanding Player.
Vaughn had 26 carries for 130 yards and one touchdown run, while also finishing with two catches for 30 yards on the afternoon. Vaughn was the most explosive player for a K-State offense that was without star wide receiver Malik Knowles for most of the game.
Kansas State trailed the game 7-0 early, before taking a 14-10 lead into halftime. They led 28-17 in the fourth quarter before TCU came back to tie the game at 28 and force overtime. The Wildcats got a fourth and goal stop against TCU, who had the ball first in overtime and then went down to watch Ty Zentner kick a 31-yard field goal to win the game 31-28.
With the victory, Kansas State finished 10-3 overall in Chris Klieman's fourth season in the job since taking over for Bill Snyder. While its not official yet, the Wildcats are heading to the Sugar Bowl in New Orleans, which takes place on Saturday, December 31st.