Oklahoma Sooners
Former Oklahoma DL Ronnie Perkins Rips USC Defensive Coordinator Alex Grinch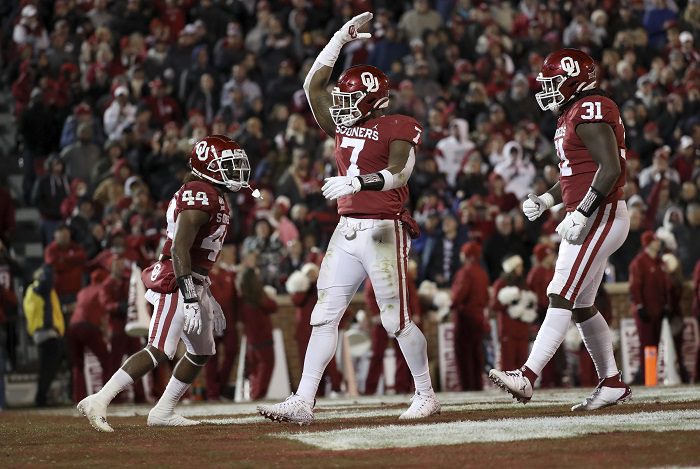 The USC Trojans got crushed by Utah 47-24 in the Pac-12 Championship on Friday night. USC's defense couldn't stop a nose bleed, especially in the second half when they gave up 30 points in the loss.
And after the game, Tulsa reporter Cayden McFarland, who covered USC defensive coordinator Alex Grinch when he held the same position at Oklahoma, posed the following question on Twitter after the game last night.
Then, former Oklahoma defensive lineman Ronnie Perkins jumped into the conversations and said the following on Twitter.
Perkins was selected in the third round of the 2021 NFL Draft by the New England Patriots. It was often believed that Perkins had first round talent, but due to some off-field issues, he fell in the draft to the Patriots.
Perkins missed the 2019 Peach Bowl due to a failed drug test and was suspended for the first five games of the 2020 season.
Currently, Perkins is on injured reserve with the Patriots.
Oh, and for what it's worth, Perkins' former teammate Nik Bonitto appeared to agree with the assessment on Twitter.
Needless to say, there's no love lost between Alex Grinch and at least some of his former players.