TCU Horned Frogs
Gary Patterson Shares a Message for TCU Ahead of Big 12 Championship Game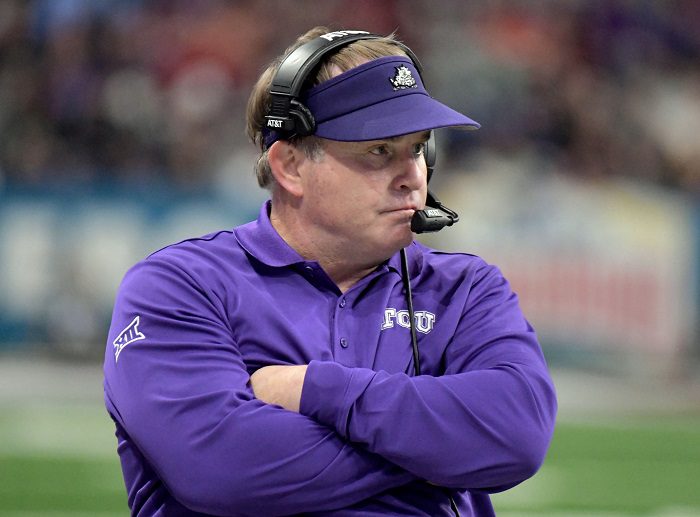 The TCU Horned Frogs are playing for a Big 12 Championship against Kansas State on Saturday afternoon, and former TCU head coach Gary Patterson shared a message on Twitter for TCU and the fan base.
Patterson is referring to the 2014 season when TCU went 11-1, beat Iowa State 55-3 on the final weekend of the season, and fell from No. 3 to No. 6 in the first College Football Playoff. At the time, the Big 12 did not have a Championship Game, which is what the College Football Playoff committee cited for putting Ohio State into the Playoff at the No. 4 spot that season.
It was the first sign that the CFB Playoff was a flawed system, and it's been flawed ever since. Of course, Gary Patterson does not forget.
Gary Patterson parted ways with TCU in the middle of the 2021 season and Sonny Dykes has done what no one really expected in Year 1. Dykes came to TCU after a couple of successful seasons at SMU.
Sonny Dykes has since credited Gary Patterson for why he ended up taking the job at TCU over Texas Tech.
"In college football today, people have a hard time seeing past the brands," Dykes said earlier in the season before TCU's 41-31 win over West Virginia. "But this has a chance. It really has been a really good place."
Now, we wait to see if Dykes can finish a 13-0 season before a College Football Playoff appearance.