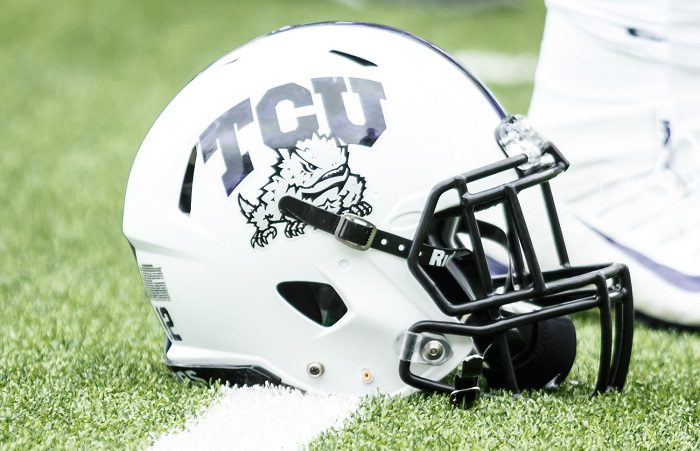 The College Football Playoff finally got something right this season and kept the TCU Horned Frogs, who are 12-1, at No. 3 in the final CFP rankings and subsequently in the College Football Playoff field.
As the No. 3 seed, TCU will take on No. 2 seed Michigan in the Fiesta Bowl in Phoenix on Saturday, December 31st at 3:00 CST.
TCU was unquestionably deserving of one of the four playoff spots after getting through a brutal Big 12 schedule unscathed, even after losing its first game of the year against Kansas State. However, a former Big 12 player turned media member doesn't exactly see it that way.
Former Texas Longhorns' quarterback and now NBC Sports NFL analyst Chris Simms doesn't seem to buy what the Horned Frogs are selling.
Simms clearly hasn't watched any Big 12 football in a number of years, because if he had, he'd know how ridiculous he sounds with this comment.
The Big 12 was second only to the SEC in average SP+ rating this season and proved to be the most competitive Power Five conference, from top to bottom, in the country.
Eight of the conference's 10 teams are going bowling in 2022 and based on the Big 12's success in bowl games over the last couple of years, we should see it be extremely successful against the other leagues.
Plus, when Simms played in the Big 12, it was the best conference in football without a doubt, so I don't really know what he's basing this claim on? Oh well, just another media pundit trashing the Big 12. What's new?