Big 12 News
Sugar Bowl: Kansas State Selected to Play Alabama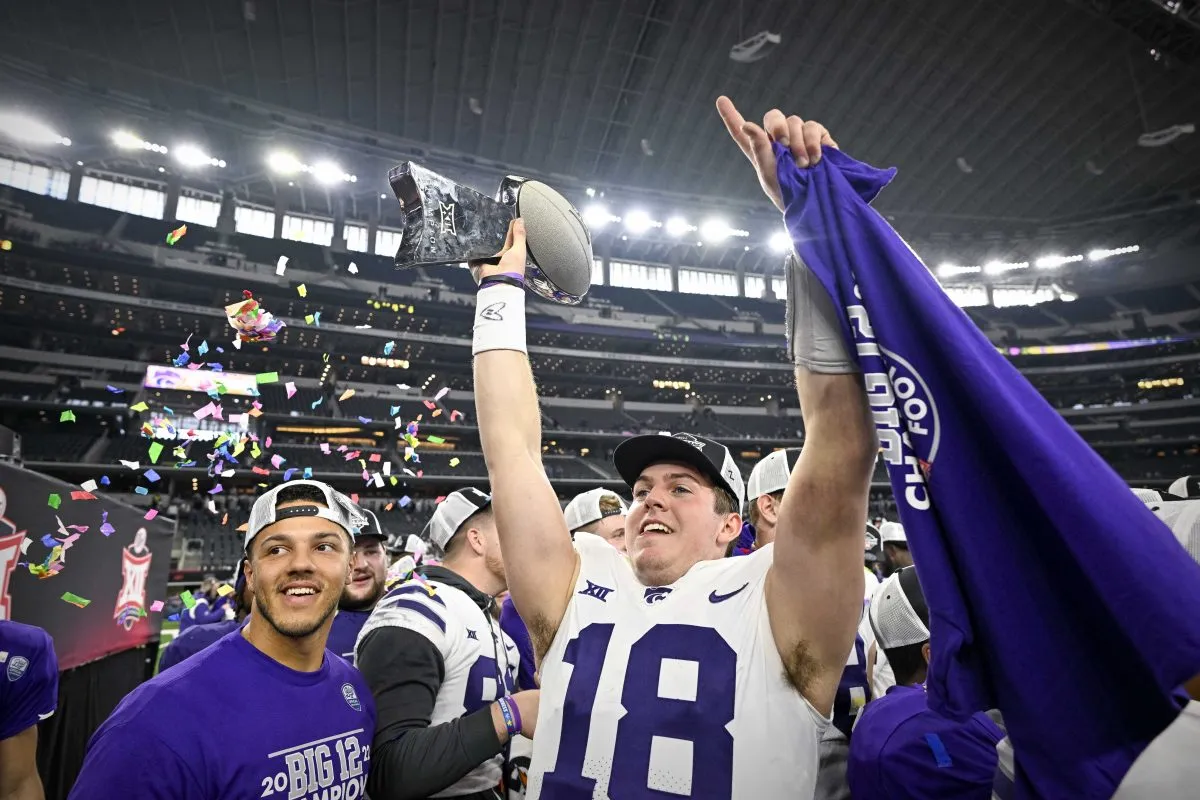 As expected, the Kansas State Wildcats are heading to the Sugar Bowl later this month to take on the Alabama Crimson Tide.
K-State is fresh off a Big 12 Championship after beating TCU 31-28 on Saturday at AT&T Stadium in Arlington to finish the regular season 10-3. The win was Kansas State's first conference title since 2012 and their first win in a conference championship game since 2003. This is Kansas State's first New Year's Six Bowl since 2012.
Kansas State trailed the game 7-0 early, before taking a 14-10 lead into halftime. They led 28-17 in the fourth quarter before TCU came back to tie the game at 28 and force overtime. The Wildcats got a fourth and goal stop against TCU, who had the ball first in overtime and then went down to watch Ty Zentner kick a 31-yard field goal to win the game 31-28.
Nick Saban and Alabama thought they might have a chance to backdoor their way into the CFB Playoff, but the committee decided otherwise, The last time Alabama played in the Sugar Bowl was in 2018 when it was a semifinal of the College Football Playoff and the Crimson Tide beat Clemson 24-6.
Kansas State has never played in the Sugar Bowl. For the Cats, it's a second-straight season for a bowl game against an SEC squad. Last season, the Wildcats rolled LSU in the Texas Bowl 42-20. This will be Chris Klieman's third bowl game in four seasons. In 2019, his first season on the job, his Cats lost the Liberty Bowl to Navy 20-19.
The Sugar Bowl will kick off at 12:00 ET/11:00 CT on Saturday, December 31st on ESPN.
Interestingly, the game will be immediately followed by the College Football Playoff, starting with the Fiesta Bowl, which will feature TCU against Michigan in the No. 2 vs. No. 3 game.