Baylor Bears
Big 12 Football: Ranking Every Big 12 Bowl Game for 2022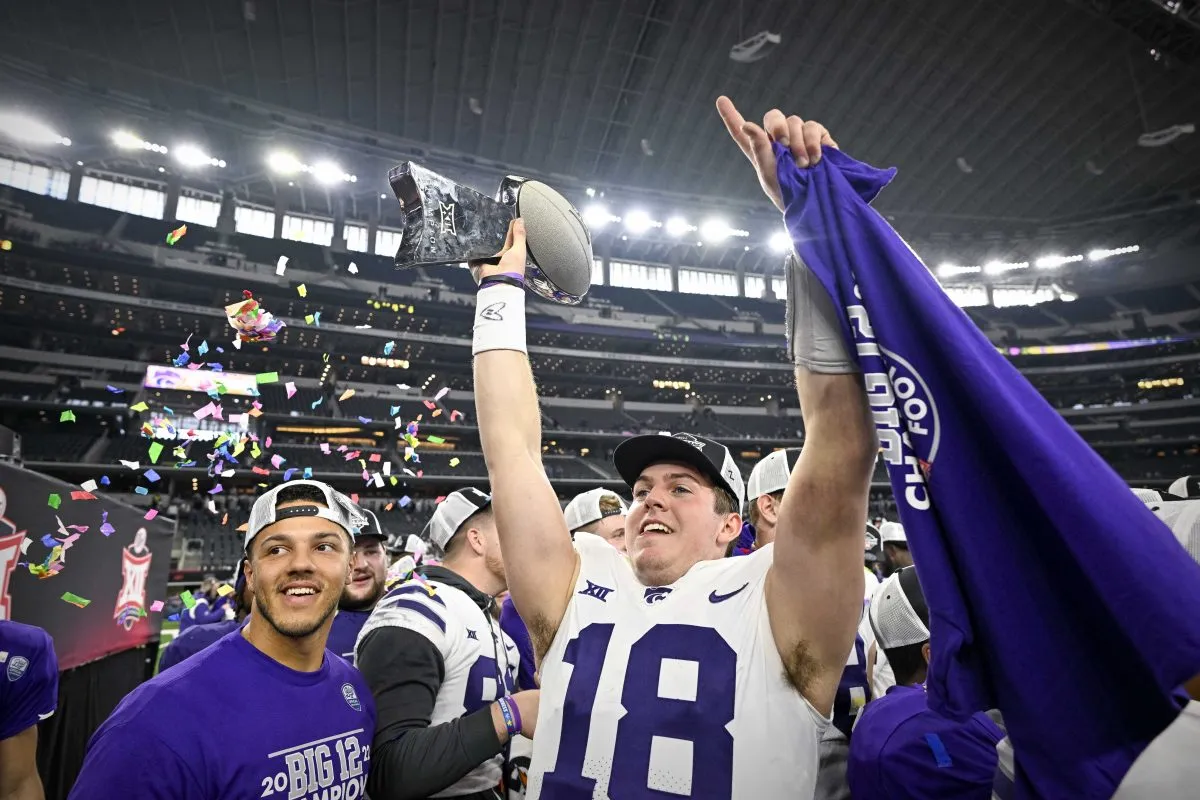 The regular season is in the books and congratulations to Kansas State for winning the Big 12 championship. It's been a heck of a year for the conference so far and now we move on to bowl season. There are eight Big 12 bowl games, and I thought it would be fun to rank them from most interesting to least interesting.
1. VRBO Fiesta Bowl (CFP Playoff)
Despite losing in the conference championship game, TCU remained at number three in the latest playoff rankings. For once, the Big 12 got some respect. This is a big opportunity for the Horned Frogs as they try to become the first Big 12 team to win a playoff game. They are also the only Big 12 school not named Oklahoma to make the final four. There is a lot on the line here not just for TCU but for the conference as well.
2. Allstate Sugar Bowl
The Big 12 champs get a date with old St. Nick just a few days after Christmas. He certainly wasn't the jolliest fellow after begging the committee to let his team into the playoff. But forget about Nick Saban, Kansas State has a date with the biggest college football blueblood who is based in the almighty SEC conference. I don't think I need to tell you that this will be a good one.
3. TaxAct Texas Bowl
Texas Tech vs Ole Miss
I went with another Big 12/SEC matchup here as Texas Tech will face a good Ole Miss team. The Red Raiders are coming off a great first year under head coach Joey McGuire as they finished the regular season 7-5 and ended up finishing fourth in the Big 12. While they have used multiple quarterbacks this season, it appears that Tyler Shough will be the guy as they are playing some of their best football right now. It should be an interesting game between two good offenses that may end up looking more like a classic Big 12 game.
4. Valero Alamo Bowl
It seems like every single year Texas plays in the Alamodome down in San Antonio. Maybe that's because this will be the third time in four years that the Longhorns will be playing in the Alamo Bowl. Despite always being in San Antonio, this is still a big matchup for them as they take on a highly-ranked Washington team. A win here for Texas would be the cherry on top for an improved second season under Steve Sarkisian and maybe they can sneak their way into the top 15 with a win.
5. AutoZone Liberty Bowl
Throw out the regular season records because Kansas is in a bowl game! This is a huge deal for that program and for head coach Lance Leipold. The Jayhawks haven't been to a bowl game in over ten years and will get a chance to win their first one since the 2008 Orange Bowl. I know Jayhawk fans are excited and so am I.
6. Guaranteed Rate Bowl
We are starting to make our way to the bowl games that aren't as interesting in my book. Much like Wisconsin, Oklahoma State has had an up-and-down season. Both teams have been hard to watch at times, but the good news is that Spencer Sanders will likely play in this game. That's big because it is likely his last game for Oklahoma State.
7. Cheez-It Bowl
It's been a down year for Oklahoma as first-year head coach Brent Venables is coming off a 6-6 season. Oklahoma certainly doesn't want to be here and neither do the fans because they were expecting so much more from this team. Outside of the delicious snack that will be at the game, this bowl game just doesn't do it for me personally.
8. Lockheed Armed Forces Bowl
No disrespect to the military here but this bowl game will be the worst one in the Big 12. Baylor just went 6-6 this season and find themselves in a lower-tier bowl game after playing in the Sugar Bowl last year. Air Force may throw the ball five times in this game if we are lucky as this will be the most boring bowl game by far this season.