Big 12 News
Cincinnati Football to Hire Louisville's Scott Satterfield as Next Coach: Report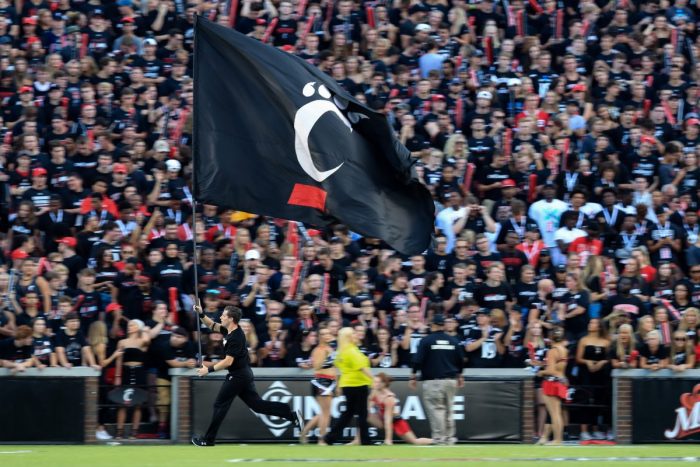 Cincinnati is set to hire Louisville head coach Scott Satterfield to take over their program, according to multiple reports.
Satterfield took over at Louisville in 2019 after a successful run at Appalachian State. He has gone 25-24 leading the Cardinals, including a 7-5 season this past fall. During his time at Appalachian State from 2013-18, Satterfield went 51-24 including four straight seasons of at least nine wins.
Satterfield's hiring comes just over a week after news broke that former Bearcats head coach Luke Fickell was leaving for the Big Ten and the University of Wisconsin.
Satterfield, a North Carolina native, takes over a UC program one season removed from a College Football Playoff birth, which was the first-ever CFP birth by a "Group of Five" school. In 2022, the Bearcats went a respectable 9-3, coming within a win of playing for a third-consecutive AAC championship.
Cincinnati stealing a Power 5 coach is a huge grab for the program which is heading into its first season in the Big 12 in 2023. The Bearcats will join UCF, Houston and BYU as the four new Big 12 teams come next season.
Coincidentally, Cincinnati and Louisville will play each other in the Wasabi Fenway Bowl in Boston's historic Fenway Park on Dec. 17 at 11 a.m.