Big 12 News
Iowa State Promotes Nate Scheelhaase to Offensive Coordinator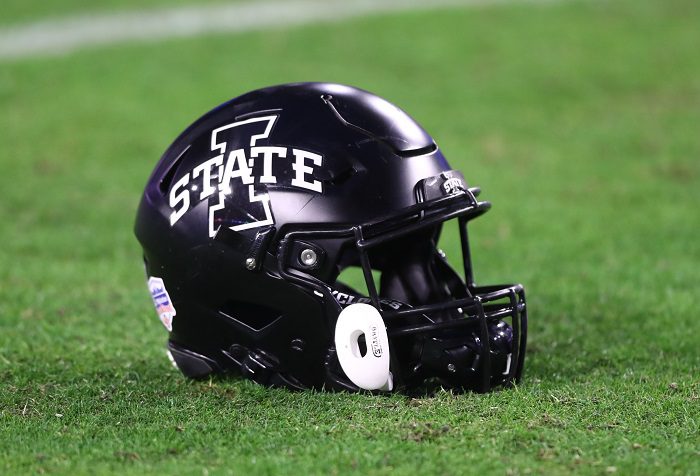 Last week, Iowa State offensive coordinator Tom Manning announced he'd decided to pursue other coaching opportunities, much to the joy of Cyclones' fans the world over.
According to an Iowa State press release, Campbell proceeded to promote Nate Scheelhaase to interim offensive coordinator, but then on Monday decided to drop the interim tag and name him the full-time OC.
Scheelhaase has been with the Cyclones' program for six years now and spent the 2022 season as the running game coordinator, as well as the position coach for running backs and wide receivers.
"Nate Scheelhaase is one of the rising stars in college football coaching circles, and I look forward to watching him coordinate the Cyclone offense moving forward," Campbell said. "He's an outstanding recruiter who makes a difference in the lives of our student-athletes every day."
Since he arrived in Ames, Scheelhaase has coached some of the best players to ever don a Cyclones' uniform, including 2022 Biletnikoff Award finalist Xavier Hutchinson, two-time consensus All-American running back Breece Hall, All-American running back David Montgomery and All-Big 12 wide receiver Deshaunte Jones.
According to the press release, Campbell also announced that Jeff Myers would pursue other coaching opportunities and will not return to the Cyclone staff in 2023. He has been a member of the ISU staff for the past seven years, first as a graduate assistant coach (2016-17) and briefly as an offensive quality control assistant before serving as the Cyclones' offensive line coach the last five seasons.
"Jeff has been with our program since we arrived in Ames, and certainly played a role in our success," Campbell said. "We wish Jeff and his family well in the future."