Trending Now
Stephen A. Smith on College Football Playoff: 'Where is Alabama?'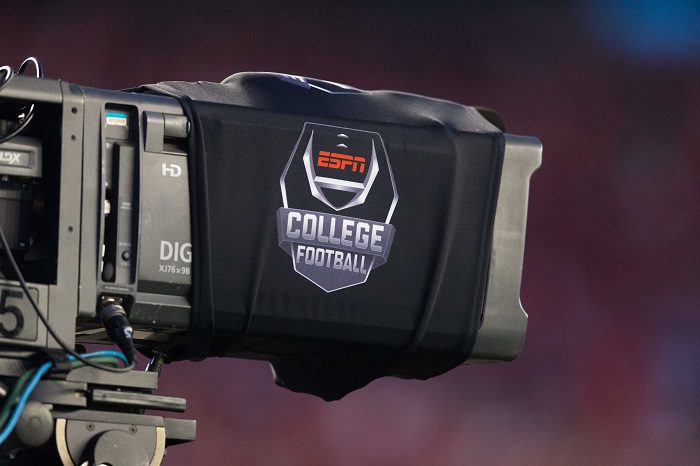 Stephen A. Smith and Paul Finebaum haven't made any friends in Fort Worth over the last few weeks, as they continually spew misinformation about the TCU Horned Frogs just about any time they talk college football.
While Finebaum has changed his tune, no doubt in thanks to the orders of someone up a few rungs on ESPN's corporate ladder, the Worldwide Leader in Sports' highest-paid employee has doubled down on the Horned Frogs somehow not belonging in the College Football Playoff. His argument? Two-loss Alabama deserved the spot more.
Check out this two-minute rant by Stephen A. Smith, in which he gets heated about a two-loss team being left out of the playoff.
"Hell no they didn't get it right," Smith said. "Where's Alabama? Where's Alabama? Nick Saban did one thing wrong: the argument that he was making should've been made weeks earlier. I felt that it was delayed, that was it. Outside of that, Paul Finebaum, I don't understand this!
"TCU, you know you ain't those dudes, okay? And you know everybody is looking at you, undefeated, and questioning your schedule, questioning whether or not you're those guys. You've got a conference championship against Kansas State, and you can't get it done… You ain't the SEC, you ain't the Pac-12, you ain't the Big Ten. The bottom line is, as a result, you understood the pressure that came with being in that moment, you were supposed to respond, but you didn't do it."
At this point, he's got to be laying this on thick for attention, right? A two-loss team has never made the playoffs. Never. Just because Alabama is sitting there at five, doesn't mean that the Tide are better than TCU. They had a similar opponent in Texas, which TCU beat 17-10, and Bama beat 20-19. The difference? TCU played a healthy Quinn Ewers for four quarters, while Bama just saw him for a few drives.
Stephen A. Smith is just grabbing at content now, and should honestly just stick to what he knows (NFL, NBA) because his recent takes on college football have been downright bad.