Trending Now
Utah AD Mark Harlan on the Pac-12: 'We are Not Leaving'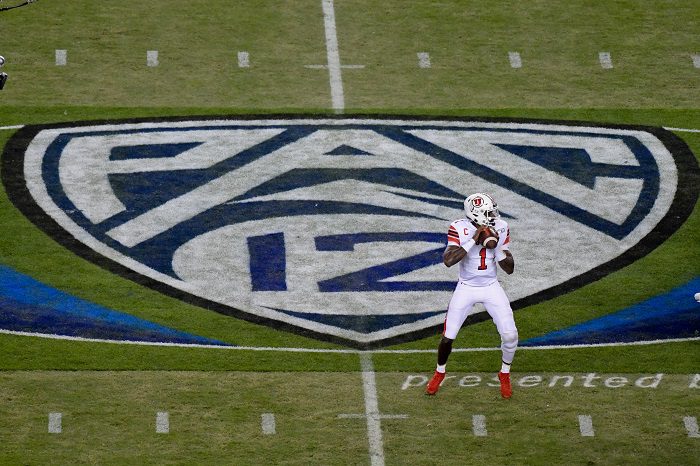 The Pac-12 Championship was played last weekend, with the Utah Utes dominating the USC Trojans 47-24 on Friday night. It was the second-consecutive Pac-12 title for the Utes, and the second-straight dominant performance in the conference title game for Kyle Whittingham's squad.
While it was a great evening for anyone in and around the state of Utah, the television numbers for that contest were a bit concerning. Of the Power Five conference championship games, the Pac-12 finished fourth, with just 5.9M average viewers, ahead of only the ACC (3.5M) and significantly behind the SEC (10.9M), Big Ten (10.7M), and Big 12 (9.4M).
Those numbers sparked this response from John Kurtz, a well-known media member for Kansas State.
Well, apparently Utah athletic director Mark Harlan wanted to set the record straight on a couple of things. First of all, Utah is holding steadfast to the Pac-12 for now and is backing the conference that it currently calls home. Secondly, the "biggest brand" in the Pac-12 isn't USC, it's the Utes.
This is obviously a bit of fun at USC's expense, but it also paints a picture that Utah believes that the Pac-12 is its home for the foreseeable future, or at least its athletic director seems to think so.