Big 12 News
Kansas Flips Three-Star Local Offensive Lineman Calvin Clements From Baylor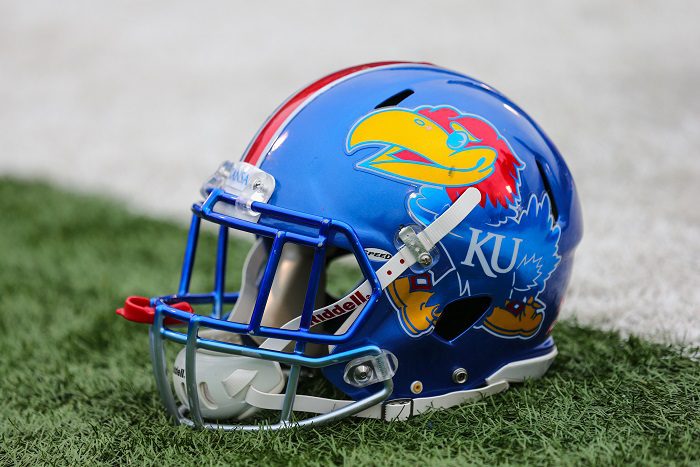 The Kansas Jayhawks have picked up a big piece on the recruiting trail in offensive lineman Calvin Clements.
Clements is a local product from Lawrence who plays at Free State and has been committed to Baylor since the summer. 247Sports has Clements listed as a three-star product who also had offers from Kansas State, Iowa State and several others.
The 6'7", 295-pound lineman is part of the 2023 class and is staying home after Kansas was the first to extend an offer to him back in the spring of 2021. When Leipold took over as head coach and brought offensive line coach Scott Fuchs with him, the coaches immediately made Clements a priority. But over the summer, Clements took an official visit to KU before committing to Baylor on June 30.
Not only has Kansas football's resurgence likely played a big role in Clements' flip, it doesn't hurt that he plays football with Coach Fuchs' son.
Clements is ranked as the No. 51 offensive tackle and No. 6 recruit in the state of Kansas in the class of 2023, according to 247Sports. He becomes Kansas' highest-rated in-state commit since Devin Neal in the 2021 class.
Kansas' class is currently ranked 9th in the Big 12 Conference for 2023.