Trending Now
Mike Leach Trolled by Mississippi State Player in Transfer Announcement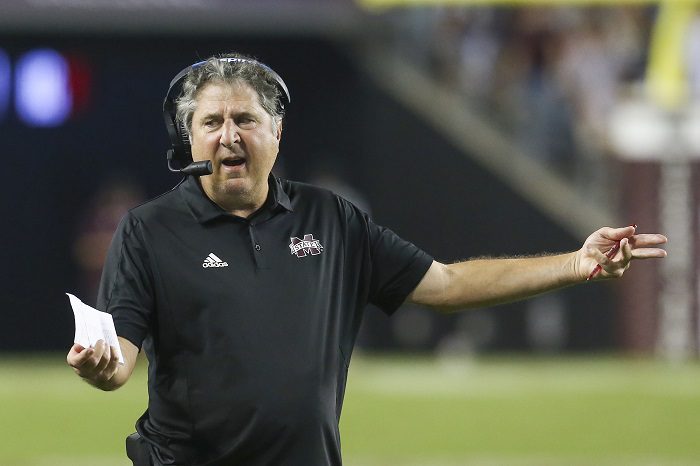 There are transfer portal announcements, then there's what Dillon Johnson did on Wednesday when he announced his departure from Mississippi State.
The running back hit the portal and went on to take a direct shot at Bulldogs coach Mike Leach on Twitter on the way out the door.
After thanking God, family, friends, teammates and Mississippi State fans, Johnson turned his attention to the Bulldogs' coach. "With that being said, since I am not very tough, and Leach is glad I'm leaving, I will be entering my name into the transfer portal with the hopes of finding a more fit playing environment for me," Johnson wrote.
Here's the tweet.
Johnson ran for 488 yards and three touchdowns in his third year at Mississippi State. He's not stranger to being outspoken, as he said after a win over Ole Miss in the Egg Bowl, "I feel like we just need to run the ball. That's just what it comes down to."
Needless to say, there's no love lost between these two.
The Bulldogs wrapped up the 2022 season with an 8-4 record under Leach and now get set to play Illinois in the ReliaQuest Bowl in Tampa, Fla., on Monday, January 2nd.