Big 12 News
Sonny Dykes Named Walter Camp National Coach of the Year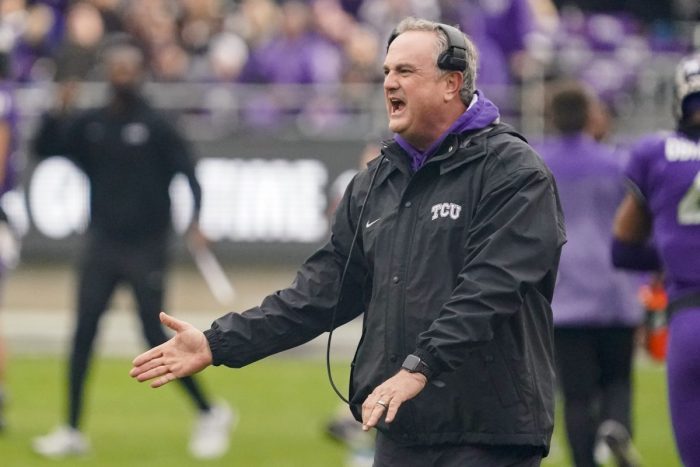 TCU head coach Sonny Dykes has been named the Water Camp National Coach of the Year after leading the Horned Frogs to a 12-0 regular season, Big 12 Championship berth, and a College Football Playoff appearance in his first year in Fort Worth.
Brett McMurphy of Action Sports was the first to break the news in a tweet on Wednesday afternoon.
The Walter Camp National COTY Award announcement came on the heels of another bit of good news for the first-year TCU coach, as Dykes' time in Fort Worth was also extended on Wednesday.
According to ESPN's Pete Thamel, Dykes and TCU have agreed to a new contract extension that will keep him in Fort Worth through 2028, as well as lift his salary to near the top in the Big 12.
TCU finished 5-7 (3-6 Big 12) last season, and wasn't expected to be a player in the Big 12 title race this season after being picked to finish seventh by Big 12 media.
Instead, Dykes' Frogs went undefeated in the regular season and have looked like a playoff team since about the halfway point of the year.
Naturally, Dykes won Big 12 Coach of the Year honors (unanimous selection) and is a finalist for the Eddie Robinson Coach of the Year Award as well.
Now, with his future secured and accolades piling up, Dykes can continue to work at making TCU an annual powerhouse out of the Big 12 Conference.