Trending Now
Brett Yormark: The Big 12 is 'Bigger Than Two Schools'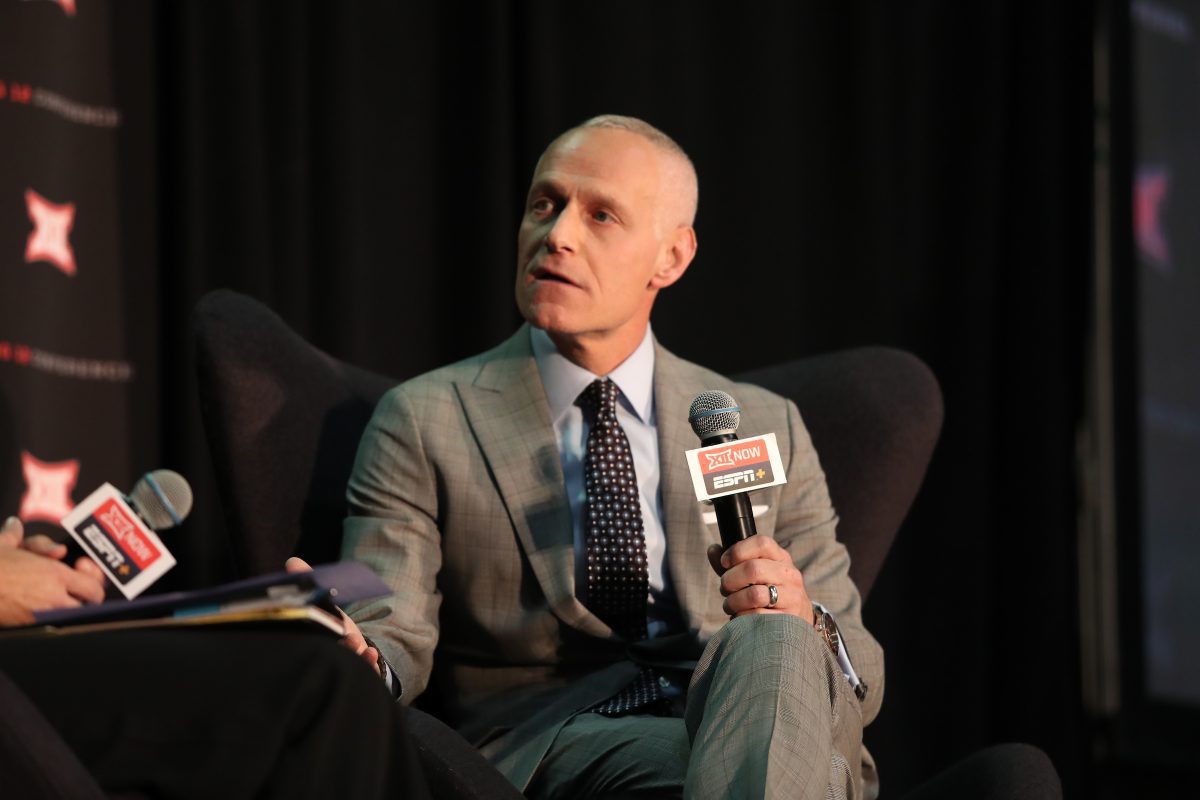 Before this season national sports media members, and more importantly the College Football Playoff committee, seemed to think that the Big 12 was made up of two schools: Oklahoma and Texas.
TCU was selected as the first team not named Oklahoma to represent the Big 12 in the 2022 College Football Playoff, signifying the potential of a new age in this sport and more specifically in this conference.
On Wednesday, Brett Yormark had a thought on the Big 12's current makeup, and how they're much more than just OU and UT.
In a tweet from Sports Illustrated's Ross Dellenger, Brett Yormark made the statement that the Big 12 was the "deepest conference in America," and that his conference is "bigger than two schools."
The emergence of TCU and Kansas State in 2022 was such a poetic turn of events in the Big 12, considering that the conferences' top two brands are leaving. It has shown that the remaining eight programs, plus the incoming additions of BYU, Cincinnati, Houston, and UCF will more than hold their own as one of the top athletic conferences in the country.
In fact, the Big 12 just showed that they are among the heavyweights in the television ratings as well, as the Big 12 Championship was on par with the SEC and Big Ten Championship games this past weekend and greatly outperformed both the Pac-12 and ACC. People in Big 12 country care about football and show up in the ratings and in the stands; that will continue into the future, even with Oklahoma and Texas SEC-bound.