Oklahoma Sooners
Oklahoma DB Billy Bowman: Transfer Portal Helping 'Get All the Toxicity Out of the Locker Room'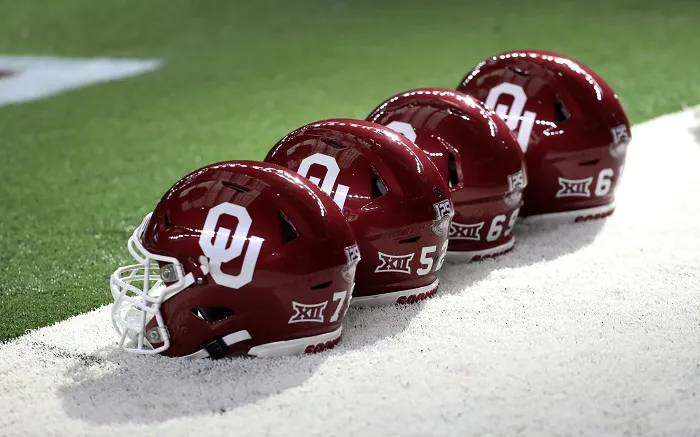 The Oklahoma Sooners are coming off their worst regular season in decades, mounting a 6-6 campaign that has them staring at a losing season for the first time since 1998 if they can't find a way to upset No. 13 Florida State in the Cheez-It Bowl.
Coaching changes are never easy, and with the shock and awe that Lincoln Riley left with last season, we probably should have seen something like this coming, given the drastic changes that head coach Brent Venables was said to be implementing.
Oklahoma's roster is seeing quite a bit of turnover following Brent Venables' first season, but a lot of it seems to be necessary for the Sooners to find the success they've grown so used to. Getting the right personnel will be vital, but it appears that addition by subtraction might also be something OU is tapping into this offseason.
Oklahoma starting safety Billy Bowman recent did an interview with The Players Lounge and said that the mass exodus in Norman is not all bad.
"Some of those people who entered the portal, it may be a good thing that they (did)," Bowman started. " Get all the toxicity out of the locker room, which is not the case for everyone, but it is the case for some people. The other people, you know, maybe it's just not going their way or stuff like that. Really, it is what it is, it's all a personal preference. I feel like I'm in a great spot. I can't complain. So, you just continue to find a way to improve with the people that you have here, that choose to stay here, or choose to come here. We all we have, so why not do it with whoever chooses to stay?"
Oklahoma currently has 17 players either in the transfer portal or on their way in, and another 15 players that will not return next season due to lack of eligibility or heading to the NFL. That number will likely grow, but Venables and his staff have been tasked with turning over the roster for the future. That means cutting dead weight, having hard conversations, and gently nudging guys out the door. It's harsh, but that is the reality in Norman right now.