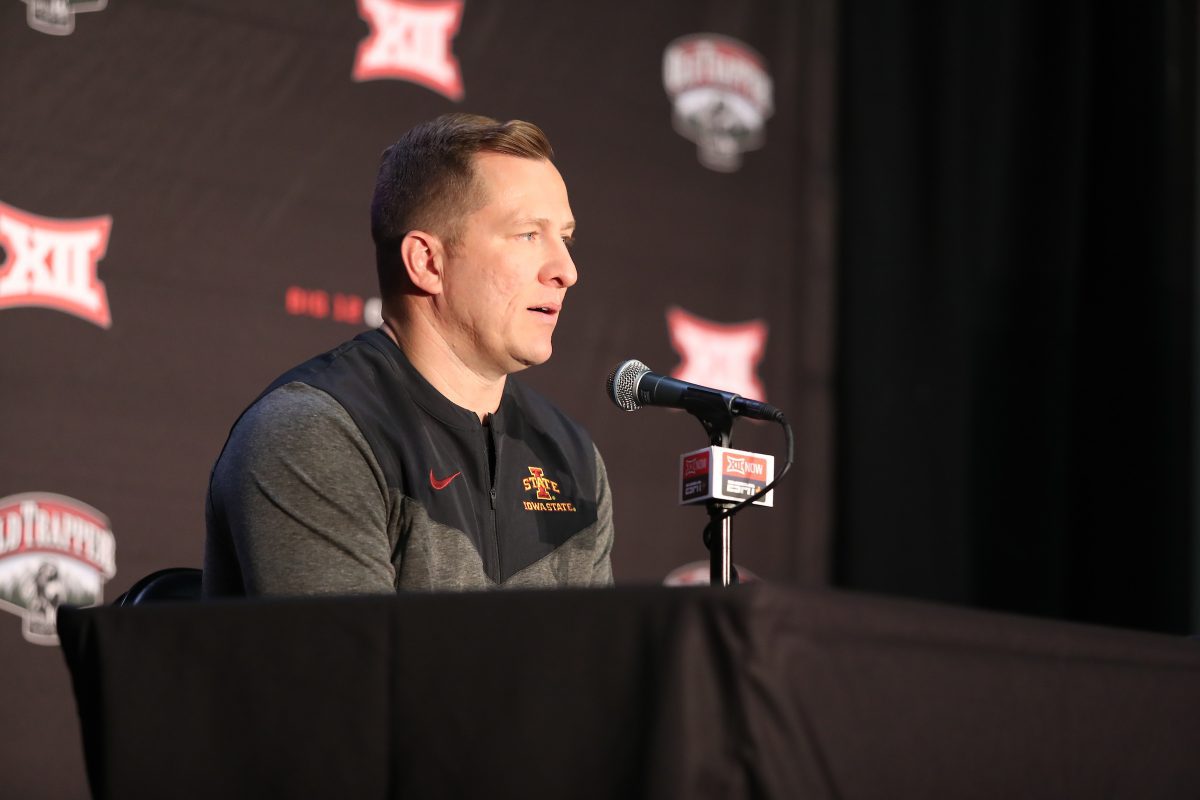 The No. 20 Iowa State Cyclones lost to the Iowa Hawkeyes, 75-56, on Thursday night in the annual Cy-Hawk Series in Iowa City, Iowa. Here are three thoughts on the game.
How Iowa State Lost
Well, right off the bat, honestly.
Iowa was up 10-0 by the under-16 time out of the first half. The Hawkeyes scored the game's first 15 points before Tamin Lipsey's field goal put the Cyclones on the board with 14:01 left in the first half, but down 15-2.
That didn't stop Iowa's momentum. The Hawkeyes were up 20-2 at the under-12 time out. Iowa State had four players with two or three fouls 16 minutes into the game. By halftime, Iowa was up 40-20. The Hawkeyes had seven 3-pointers, accounting for 21 of their 40 points. Iowa State missed all 11 of the 3-pointers it attempted.
It isn't often that the path to a win or a loss is as clear as this game. Iowa was dominant from the beginning. Iowa State had no answer. And, by halftime, it was too late.
Iowa State's Gabe Kalscheur led with 12 points, while Robert Jones and Lipsey each had 11.
No Kris Murray, No Problem
About an hour before Thursday's game, this news hit Twitter:
This should have been good news for Iowa State, right? The Hawkeyes were down their leading scorer and playing less than 48 hours after facing Duke in the Jimmy V Classic in New York City. The stars were aligned, as one might say.
They. Were. Not.
What was even more staggering was that by the time Iowa had that 20-point lead at halftime its second leading scorer, Patrick McCaffery, nearly went scoreless in the first half.
This was one of those nights where everyone else on the Hawkeyes picked up the slack.
Connor McCaffery outperformed his season scoring average by more than half, starting in place of Murray. Filip Rebraca had a double-double, but his scoring outperformed his 10 points. And, six different Hawkeyes hit 3-pointers.
It was just Iowa's night, as incredible as that sounds with Murray — who was averaging nearly 20 points per game — out for the night. Heck, the Hawkeyes handed coach Fran McCaffery his 500th career win.
What's Next For Iowa State?
Well, after that game? Just forget it, honestly. I mean, watch the film and learn from it. But after that? Just forget about it and move on to Sunday's game with McNeese State. After that, the Cyclones host Western Michigan on Dec. 18 and Omaha on Dec. 21 before a 10-day break to prepare for the Big 12 opener against Baylor on New Year's Eve. Chances are the Cyclones will be 10-2 heading into the matchup with the Bears.
You can find Matthew Postins on Twitter @PostinsPostcard