Big 12 News
Texas RB Bijan Robinson Wins 2022 Doak Walker Award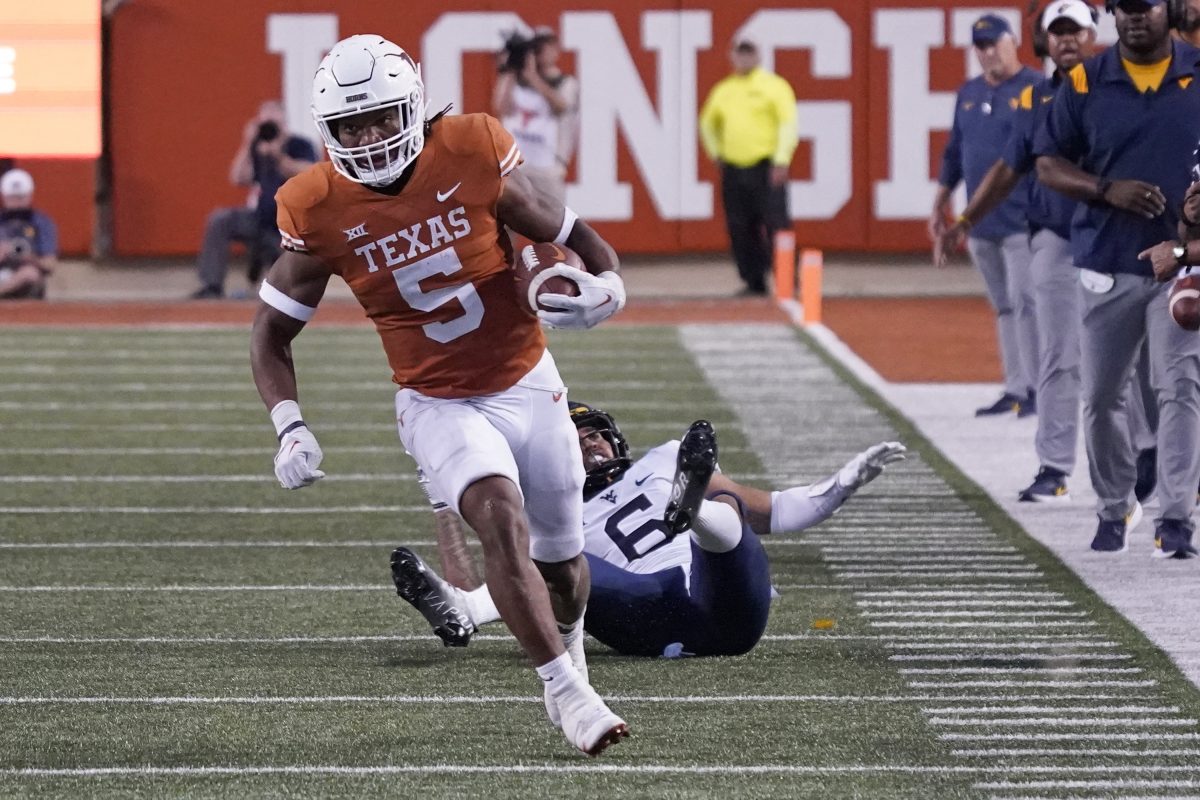 Texas running back Bijan Robinson was named the winner of the 2022 Doak Walker Award during ESPN's "Home Depot College Football Awards Show" on Thursday night.
The Doak Walker Award is presented annually to the nation's top running back, with Robinson beating out Michigan's Blake Corum and Illinois' Chase Brown for the honor.
Over the course of the 2022 season, Robinson rushed 258 times for 1,580 yards and 18 touchdowns and also turned 19 receptions into 314 yards and two scores.
Robinson is the fourth Texas running back to win the award, joining Ricky Williams (1997,1998), Cedric Benson (2004), and D'Onta Foreman (2016). Texas' five Doak Walker awards is tied with Wisconsin for the most in FBS history.
"Longhorn Nation, I appreciate all of you that have been with me since day one," Robinson said. "God's put us through a journey and now we're here winning the Doak Walker Award. It's awesome to be a part of the great guys that have won this award before me – Ricky Williams, Cedric Benson, D'Onta Foreman. I appreciate you guys and I'm always going to be a product of y'all. Thank you to my teammates, the Doak Walker family, Coach Sark, Coach Choice, all the coaches, Derek (Ochoa) and all the guys behind the camera, just everybody. I appreciate all the fans and everybody that has shown love this whole time. Thank you so much and Hook 'Em."