Big 12 News
Brock Purdy Leads 49ers to Win Over Buccaneers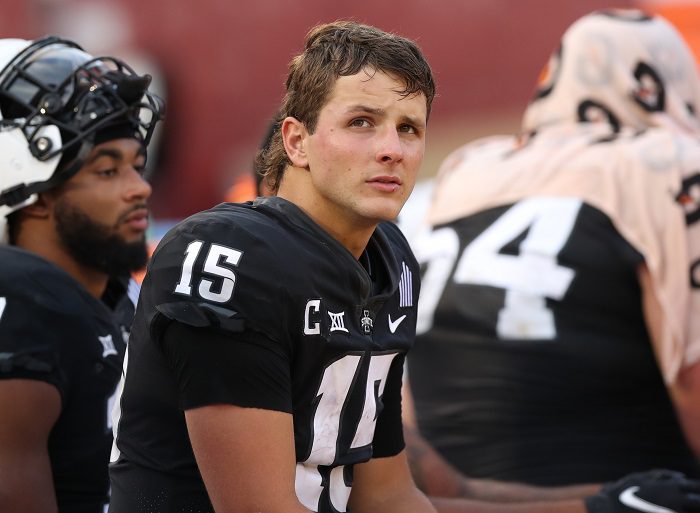 Brock Purdy started his first career game on Sunday at home against the Tampa Bay Buccaneers and the former Iowa State quarterback led San Francisco to a dominant 35-7 win.
Brock Purdy finished the game 16/21 for 185 yards, two touchdowns and zero interceptions, as he outdueled Tom Brady, who was a mere 9/18 for 78 yards.
Last week, San Francisco starter Jimmy Garoppolo broke his foot during the game with the Miami Dolphins and Purdy, the former Iowa State star quarterback, had to take over in the Niners' 33-17 win over the Dolphins.
Purdy wrapped up his career at ISU after the 2021 season and entered the NFL Draft, where he was taken with the final pick in the 2022 NFL Draft by the Niners, making him that draft's "Mr. Irrelevant," the title given to the final pick taken in the draft.
Purdy defied those expectations by not only making the roster but earning the job as Garoppolo's immediate backup. Before Sunday he played mostly in mop-up duty, with his game against Kansas City being his best performance. He went 4-for-9 for 66 yards and an interception in the Niners' 44-23 loss to Kansas City on Oct. 23.
Purdy finished his Iowa State career owning or sharing 32 school records. He was the winningest quarterback in school history with a 30-17 record. He was 24-11 vs. Big 12 teams and had a 16-1 record as ISU's starting QB vs. Big 12 opponents in Jack Trice Stadium. He started 46 straight games to end career.
He owns virtually all career school passing records, including passing yards (12,170), total offense (13,347), touchdown passes (81), touchdowns responsible (100), completions (993), passing efficiency (151.1) and completion pct. (67.7).
The 49ers are now 9-4 and travel to take on the Seattle Seahawks next week, who they hold a two-game lead over in the NFC West.