Big 12 News
Kansas AD Travis Goff Tweaks Missouri Over Bowl Game Drama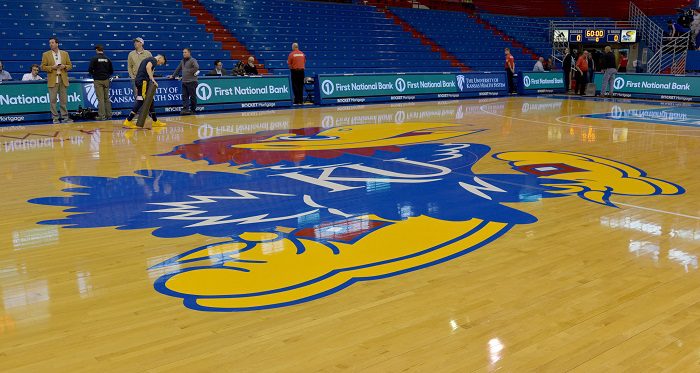 The Kansas Jayhawks dominated the Missouri Tigers in basketball on Saturday in Columbia, rolling to a 95-67 win. And after the game, Kansas AD Travis Goff had some fun on social media tweaking the Tigers.
Goff put the following tweet up after the victory.
What Goff is referring to is the reports from last week that Missouri was adamant about not playing Kansas in the Liberty Bowl game later this month. Of course, Missouri football coach Eli Drinkwitz denied these reports last week, saying, "I realize that the bowl selection process is different from conference to conference, and if you haven't been to a bowl game in, I don't know, 12 to 15 years, maybe that thing's changed for you. So, maybe the way that's done at other places is different. We submit preferences to the conference based on a lot of different factors: what's best for our university, what's best for our fan base, and what's best for our student-athletes. We don't really factor anybody else in there."
Goff's tweet also came after Drinkwitz was seen during the game trying to tweak the Jayhawks by holding a sign that said, "Five Level I Violations", referring to the NCAA investigation into Kansas and other programs in recent years.
One thing I think we can all agree on: We need MORE Border War, not LESS. Granted, we could have had more, but it's tough when one team is afraid.