Big 12 News
New Jersey Defensive Tackle Zaimir Hawk Commits to Iowa State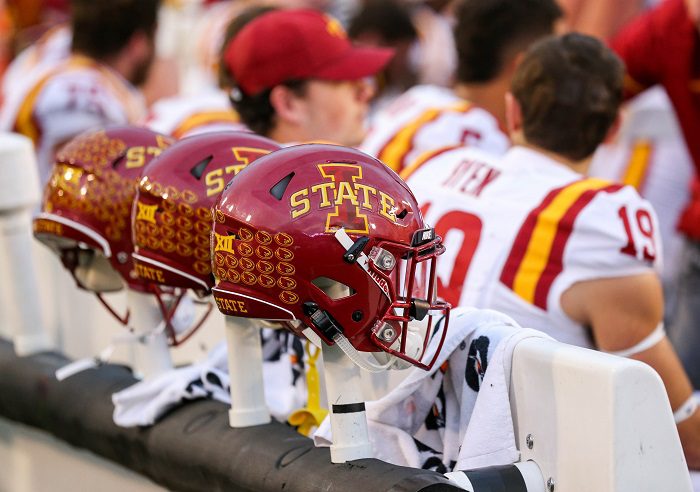 Class of 2023 defensive tackle Zaimir Hawk has committed to the Iowa State Cyclones.
Hawk is from Hillside, New Jersey and made his announcement on Twitter on Sunday afternoon.
Hawk measures up at 6-2 and 295 pounds on the defensive line, with good strength and an ability in the run game as well. Hawk is awaiting his rating from 247 Sports.
Iowa State was by far his "biggest" offer, as he also held offers from Rhode Island, Marshall, Maine, Towson, Western Michigan, Kent State and others.
Hawk joins Carson Rhodes, Anthony Cunningham, Jack Sadowsky, Cam Smith, Michael Parkes, JJ Kohl, Kai Black, Jamison Patton, Kooper Ebel, Brendan Black, Carson Hansen, Samuel Same, Tashawn James, Abu Sama, Trevor Buhr, Norris Davis, Beni Ngoyi, David Caulker and Ben Brahmer in Iowa State's Class of 2023.
Iowa State's class is currently ranked 33rd in the country, according to 247Sports, with 19 commitments. Iowa State's class is ranked 8th in the Big 12, ahead of Oklahoma State and Kansas.