Trending Now
Mississippi State's Mike Leach Suffered Heart Attack, in Critical Condition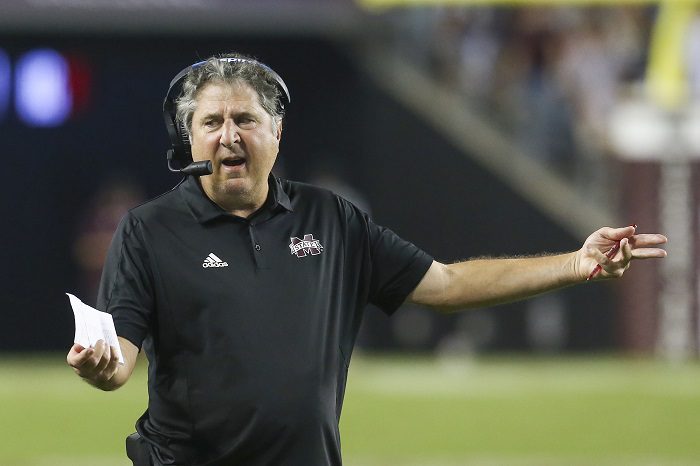 Mississippi State football coach Mike Leach was hospitalized on Sunday having suffered a "personal health issue" at his home. The University has confirmed this news in a statement released on Sunday.
On Monday, it was reported by the Clarion Ledger on Monday that Leach suffered a heart attack. The University put out a statement that read in part, "Mike Leach remains in critical condition at the University of Mississippi Medical Center in Jackson. Mike's family is with him and appreciates the overwhelming expressions of love and support for the coach, but also requests that their family's privacy be respected at this time."
Leach has been at Mississippi State since before the 2020 college football season. Prior to that he spent eight seasons at Washington State, which was preceded by his time at Texas Tech from 2000 to 2009, where he led the Red Raiders to a Big 12 South division title in 2008. In 36 games since joining the Bulldogs, he is 19-17 and has led the team to a bowl game in each of his first three seasons.
Mississippi State football is set to play in the ReliaQuest Bowl at Raymond James Stadium on New Year's Day in Tampa, Florida. For now, Leach has not been ruled out. Instead, the school said defensive coordinator Zach Arnett is in charge of the program until Leach's return.
Update (Sunday, December 11th, 8:30 pm CST):
Mississippi State beat reporter Robbie Faulk put up the following tweet, suggesting Mike Leach's health is in serious question as of Sunday evening.
Heartland College Sports will continue to update this developing story.