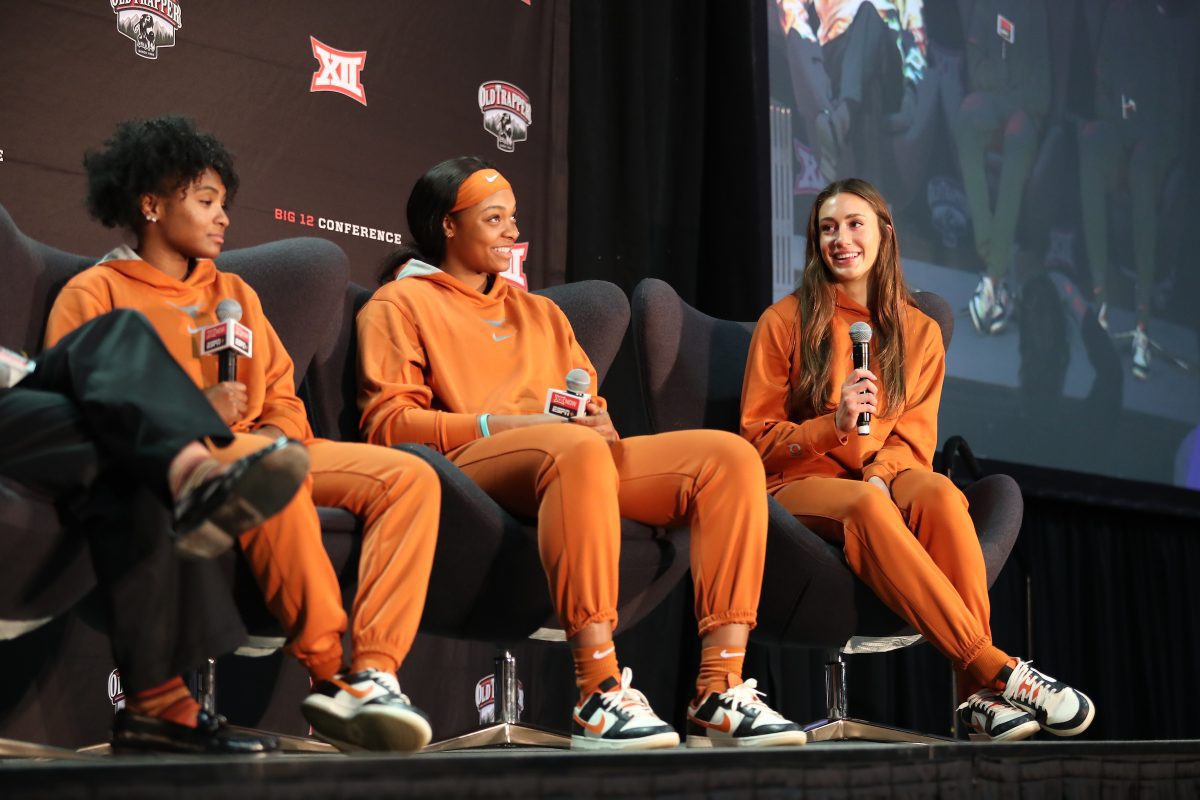 The Texas Longhorns' injury-plagued season continued on Sunday when they lost forward Aaliyah Moore to a leg injury during their 107-54 win over Alabama State.
Moore, a centerpiece of last year's 2021 recruiting class, missed part of that season with injuries before coming on strong in the NCAA Tournament.
The Austin American-Statesman reported that Moore suffered the injury in the first half and had to be helped off the floor. It also reported that she couldn't put weight on the leg.
Teammates like DeYona Gaston picked up the slack as she had a career-high 20 points along with 15 rebounds in the win. For that, Gaston was named the Big 12 Women's Player of the Week.
Texas did not offer an update on Moore's condition after the game but said that she would receive further tests on Monday. Gaston met with the media and the Statesman noted she was fighting tears when asked about the game and about Moore.
"I can't really be happy even though it was a good game for me," a tearful Gaston said. "I just can't be happy. I care about my teammates a lot."
Moore was averaging 11.2 points and 4.8 rebounds this season. But it's just the latest injury the Longhorns have had to deal with.
Guard Rori Harmon started the season in a walking boot and missed several games before returning to the floor. Prized transfer forward Taylor Jones has been out since late November with a lower body injury.
All of this has put a dent in Texas' start this season. Ranked in the preseason AP Top 10, the Longhorns are 5-4 and unranked going into Wednesday's trip to Jackson State. Sunday Texas will face undefeated USC in the Pac-12 Coast-to-Coast Challenge in Dallas.
You can find Matthew Postins on Twitter @PostinsPostcard