Big 12 News
West Virginia WR Kaden Prather Enters Transfer Portal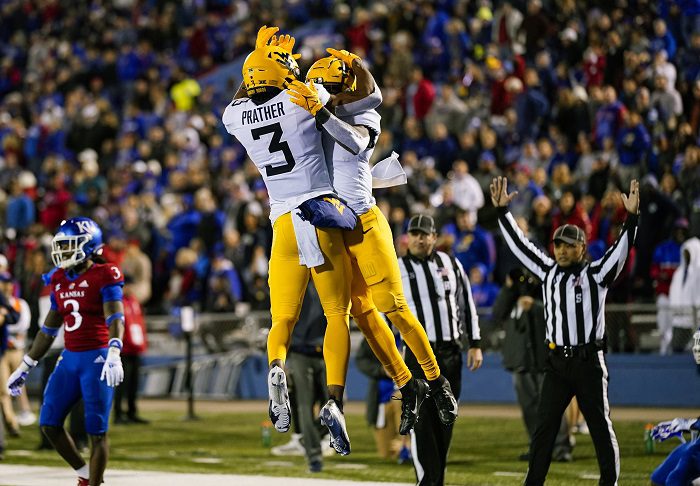 West Virginia lost a talented, young wideout today as former four-star prospect Kaden Prather announced he has entered the NCAA Transfer Portal.
Prather, a 6-4, 211-pound sophomore wide receiver, flashed moments of excellence this season despite being a part of one of the most inconsistent offensive units in the Big 12.
In 2022, Prather collected 52 receptions for 501 yards and three touchdowns, averaging 9.6 yards per reception.
Prather announced his decision to look elsewhere on Monday morning via Twitter and will be one of the top offensive weapons in the portal this cycle.
Now, with Prather on the move and both Bryce Ford-Wheaton and Sam James headed to the NFL, West Virginia will have to trust that an inexperienced pass catcher will emerge for the Mountaineers in 2023, or perhaps they can use the portal to fill the void.
Either way, with JT Daniels in the portal, and now Prather there as well, the Mountaineers are losing offensive depth left and right and could really use a win in the portal in the coming days. Only time will tell, but Neal Brown has some work to do on the offensive side of the ball if he wants to turn this thing around in 2023.