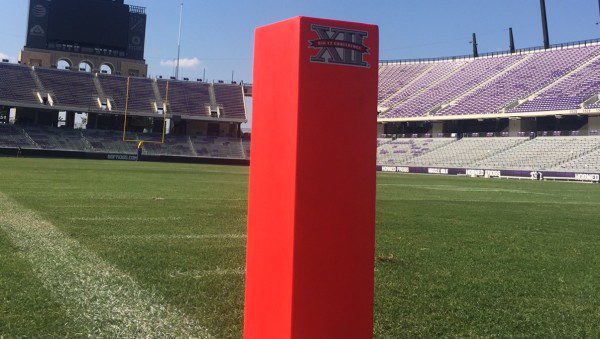 There are a lot of upsides to participating in athletics at the collegiate level. Not only does it enable you to keep playing the sport that you adore, but it also assists in preparing you for the world outside of the game.
The vast majority of former collegiate athletes believe that being on a team is an essential factor in preparing them for life after college. This is just one perk, which begs the question, "Why is college sport so popular in America?". Keep reading, and you will discover all the more reasons you should consider being part of college sports today.
Professional Training
It's likely that you've seen photos or videos of college fitness centers, weight rooms, amenities, training, etc. You won't believe it, but it's ten times more stunning in real life than online. The total human experience is right at your fingertips. Ready to help you at any time of day or night!
Now picture yourself going to the sports trainer's room for a massage and jacuzzi after a long session at the 10,000-seat gym. The coaches at the collegiate level want you to achieve your full potential and will do anything they can to help you do so. They will work out with you, coach you, and give you tips on how to improve in all areas of your game. You'll get to hone your skills and prepare to play at the highest level.
Confidence
Athletic competition is more than just a performance. Going out there, putting in a ton of work, sticking to your promise to show up every day, and seeing your development over time are all necessary steps to success. Most students don't get the chance to build the kind of self-assurance that athletics can give them, but those who do can reap the benefits for the rest of their lives.
There are numerous benefits to proper nutrition for the student-athlete, including but not limited to the development of healthy routines that come from having to practice for extended periods. A number of groups also offer expert dietary guidance from registered dietitians to help you fuel your body for peak performance and general wellness.
Aids in Building Relationships
Athletes have an insurmountable edge over non-athletes due to the fact that they already possess an essential life skill, namely the capacity to create and maintain friendships. Those are the kinds of companies that will continue after your time with the team has ended. Making friends among your classmates, coaches, and teachers can help you get a career, act as references, and even serve as witnesses at your wedding if you ever decide to get married.
Conclusion
There are a lot of pluses to being involved in collegiate sports. Sports are a great way to balance schoolwork with other responsibilities because they can improve grades, reduce stress, teach resilience, foster teamwork, and increase overall vitality.
Are you a fan of sports? Heartland college sports provided the most exciting and informative content possible to the dedicated Big 12 football, basketball, and baseball fans.