Big 12 News
Steve Sarkisian's Son Brady Commits to Texas as Preferred Walk-On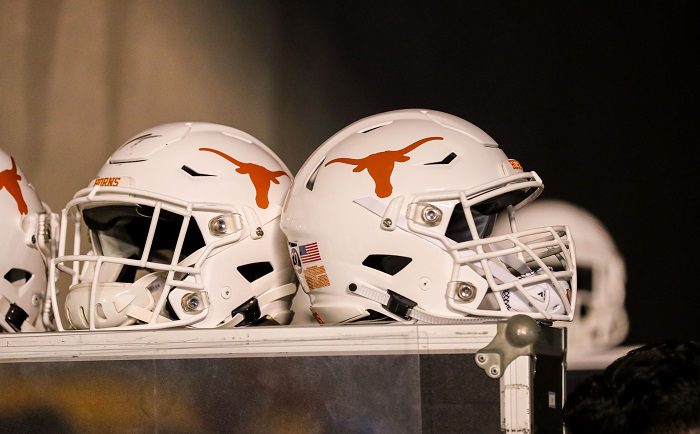 Steve Sarkisian didn't have to go far to find one of his preferred walk-ons, as his son, Brady, will be joining the Texas Longhorns program.
Brady, a 6-1, 230-pound linebacker out of Corona Del Mar High School in Newport Beach, California, announced his commitment to the Longhorns via Twitter on Thursday afternoon.
Here's a look at the announcement tweet from the three-star linebacker.
Sarkisian held scholarship offers from Arkansas State and Marshall but chose to be a preferred walk-on to play for his dad in Austin. According to MaxPreps, Sarkisian played in 13 games this season for Corona Del Mar and totaled 33 tackles with 11.0 tackles for loss, 5.0 sacks, and 2 blocked punts.
247Sports is the only recruiting service that has Sarkisian rated as a three-star and has him listed as the No. 204 linebacker in the country.
Sarkisian serves as the latest addition to the 2023 recruiting class for Texas, a class that ranks sixth nationally with under a week left until Early Signing Day.
After leading the Longhorns to an 8-4 record in 2022 and landing one of the top recruiting classes in the country, which includes top overall player Arch Manning, it's safe to say that Steve Sarkisian has bought himself some time at UT, and his son joining the team as a PWO is another sign that things are going just fine in Austin.