Big 12 News
Texas State Kicker Seth Keller Transfer to Kansas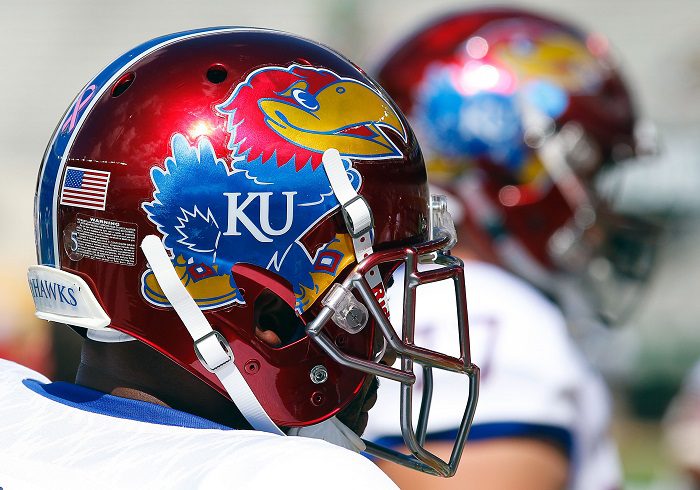 The Kansas Jayhawks have landed a kicker via Texas State. Seth Keller made the announcement on Friday.
The kicker made his announcement on Twitter on Friday afternoon.
He made 37 of 43 field goals (86%) during his time at Texas State. He has a career-long of 49 yards.
This was an area where Kansas had some issues this season. KU hit just 7 of 13 field goals on the season. The .538 clip was the worst in the Big 12 Conference.
Kansas football had a turnaround season going 6-6 and making a bowl game for the first time since 2008. In other Kansas football news on Friday, offensive coordinator Andy Kotelnicki received a five-year extension.
The Jayhawks' offense ranked third in the Big 12 with 34.2 points per game, ninth nationally in yards per play (6.7 ypp), and fifth nationally in passing efficiency (163.24). Under Kotelnicki, the Jayhawks' offense flourished under two different quarterbacks this season and was one of the better units that the Big 12 had to offer.