Trending Now
The Big 12 Conference Has the Best Bowl Win Percentage Past Two Seasons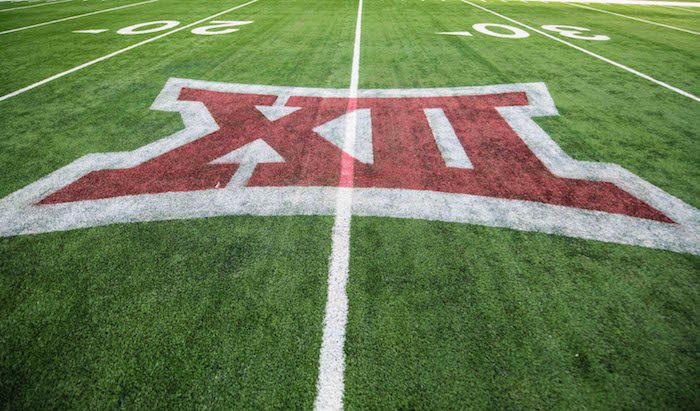 As the college football bowl season gets underway this week, it's time to share a tidbit that you likely won't hear from the ESPN bowl game broadcasts.
Which conference has the best bowl win percentage the past two seasons? Is it the SEC? Nope. How about the mighty Big Ten? Nah. ACC? Good one. Pac-12? Laughable.
It is the Big 12 Conference. And check out the Big 12 doing its job in pushing this on social media.
Of course, the beauty of bowl season is that many of the SEC teams get to say, "We didn't even want to be there anyway!" And they get away with it, because, well, ESPN protects them.
Two seasons ago, the Big 12 went a perfect 5-0 in bowl games. Here were the results.
Fiesta Bowl: Iowa State 34, Oregon 17
Liberty Bowl: West Virginia 24, Navy 21
Cotton Bowl: Oklahoma 55, Florida 20
Alamo Bowl: Texas 55, Colorado 23
Cheez-It Bowl: Oklahoma State 37, Miami 34
Then, last season, the Big 12 went 5-2 in their bowl games. Here were the results.
Texas Bowl: K-State 42, LSU 20
Sugar Bowl: Baylor 21, Ole Miss 7
Fiesta Bowl: Oklahoma State 37, Notre Dame 35
Alamo Bowl: Oklahoma 47, Oregon 32
Cheez-It Bowl: Clemson 20, Iowa State 13
Guaranteed Rate Bowl: Minnesota 18, West Virginia 6
Liberty Bowl: Texas Tech 34, Mississippi State 7
Needless to say, it's been a darn impressive two seasons of bowl games for the Big 12 Conference. And the league has eight bowl games this season to watch. The 80% of teams reaching bowl games is the highest percentage of any conference in the country. Only Iowa State and West Virginia won't be playing in a bowl game this season.