Big 12 News
Former Five-Star OL Tommy Brockermeyer Transfers to TCU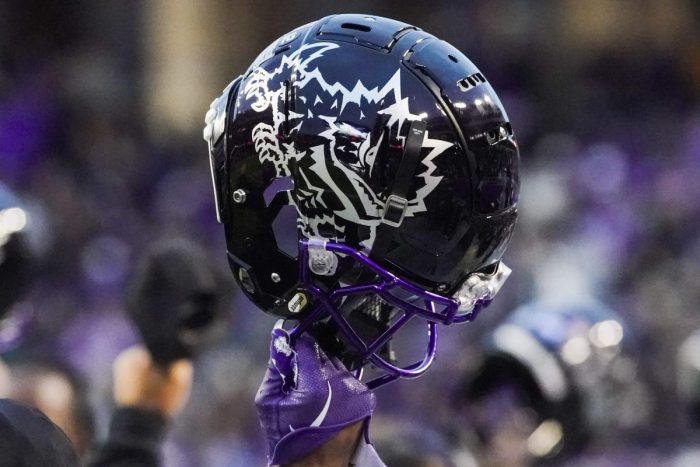 The TCU Horned Frogs have been one of the biggest players in the transfer portal this season and that trend continued on Tuesday as they nabbed another top transfer in Alabama offensive tackle Tommy Brockermeyer.
Brockermeyer, a 6-5, 292-pound redshirt freshman, was listed as the No. 6 overall player and the No. 2 overall player in the class of 2021.
As one of the best players in the 2021 class, Brockermeyer was expected to make an immediate impact for the Tide when he arrived in Tuscaloosa but never broke through to get his chance as a freshman after several minor injuries.
In 2022, Brockermeyer appeared in just two games and that was enough for the elite offensive lineman to take his chances elsewhere. The decision to leave Tuscaloosa couldn't have been an easy one, however, as Tommy's twin brother, James, is still on the Tide's roster.
Originally from Fort Worth, Brockermeyer found a landing spot at TCU and should be a guy that the Horned Frogs can build around for years to come on the offensive line.
TCU has now landed four players through the transfer portal, all of them coming from SEC rosters. Brockermeyer joins four-star wide receiver JoJo Earle in transferring from Alabama, while four-star LSU tight end Jack Bech and four-star Florida cornerback Avery Helm also help bolster the Frogs 2023 roster.
The rest of the Big 12 needs to take notice: there's something brewing in Fort Worth, and it's not just a magical 2022 season.