Trending Now
Look: College Football World Remembers Mike Leach at Memorial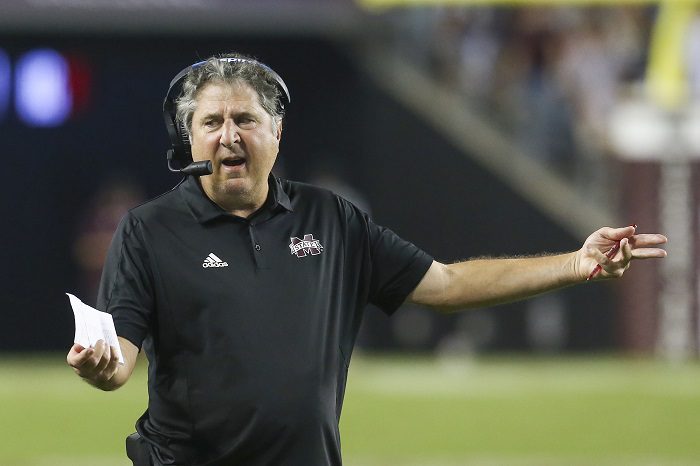 Last week, the world of college football lost one of its most unique and beloved personalities as Mike Leach passed away at the age of 61.
On Tuesday, people from across the country that had the pleasure of knowing him met in Starkville, Mississippi, to remember the legend and celebrate the wonderful mind that was Mike Leach.
Here are some of the moments shared by Mike's colleagues, friends, coworkers, and players from over the years.
Bob Stoops, the former head coach at the University of Oklahoma who brought Leach on as his offensive coordinator in 1999 before he left for Texas Tech, gave a speech about his friend and closed it in a way that Coach Leach would've appreciated.
"Maybe all of us who received those late night phone calls from Mike — let's reach out and call each other after midnight every once in a while," Stoops said.
Gardner Minshew, former Washington State quarterback under Leach in 2018, said that one of the things that made Coach Leach so special was his ability to see potential in people and bring it out in them.
Current Mississippi State quarterback Will Rogers also shared about his time playing for The Pirate.
Here are some of the other unique things said about the late coach, all pointing to just how special he was to the game that he coached for so long.