Big 12 News
Emory Jones Signs With Cincinnati Bearcats as Transfer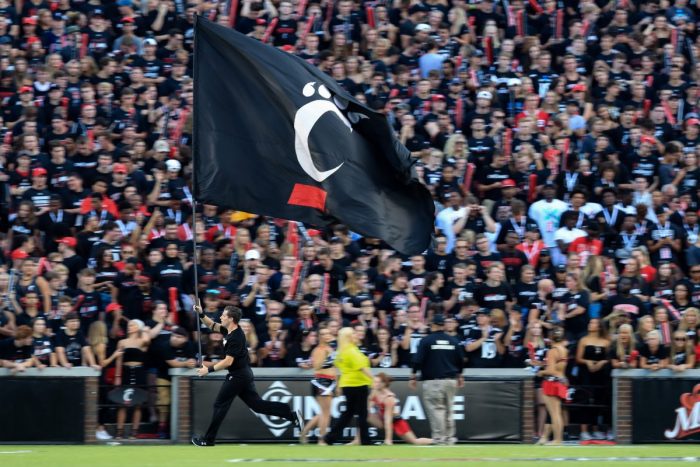 Cincinnati landed a key player in the transfer portal when Arizona Starter quarterback Emory Jones signed with the Bearcats on Wednesday.
Cincinnati is one of four schools that Is preparing to make a move to the Big 12 Conference on July 1, 2023. The others are BYU, Houston, and UCF. All four are recruiting off their impending membership in the Big 12 for the second straight recruiting cycle. The four schools agreed to join the league last September, in the wake of Oklahoma and Texas announcing they would move to the SEC no later than the 2025 football season.
The Bearcats also have a new head coach. Scott Satterfield was lured away from Louisville after Wisconsin hired away Luke Fickell, who led the Bearcats to the College Football Playoff last season.
Jones is a significant get for the Bearcats. He previously played at both Florida and Arizona State. Cincinnati will be his third team in three seasons. Satterfield commented on signing Jones on Wednesday.
"We felt we needed to go out and try to get a player that has a lot of experience, has played a lot of big-time ball and Emory Jones fits that," Satterfield said. "Emory is a guy who's played in the SEC, has won big games in the SEC, he's went out and played at Arizona State."
Jones, who spent four seasons with the Gators, split time with current Florida quarterback Anthony Richardson in 2021 before transferring to Arizona State. He won the Sun Devils' starting job and started the first seven games before losing the job to Trenton Bourguet. This came in the wake of the firing of Herm Edwards.
Jones completed 62.8 percent of his passes, threw for 1,533 yards and seven touchdowns, along with four interceptions, for the Sun Devils.
You can find Matthew Postins on Twitter @PostinsPostcard