Baylor Bears
Quarterback Austin Novosad Flips from Baylor to Oregon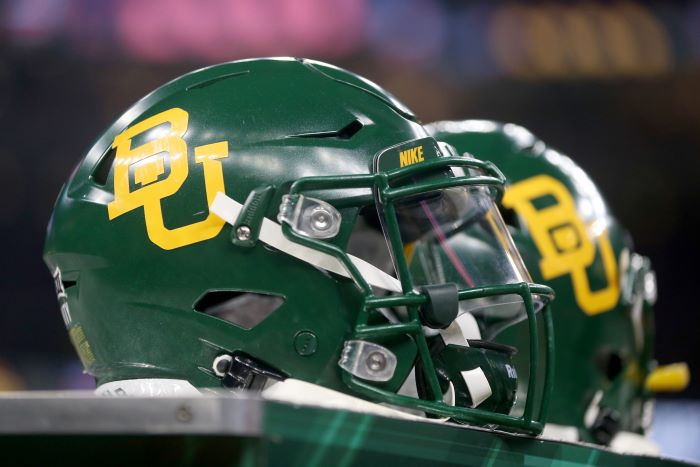 Austin Novosad, a four-star quarterback from Dripping Springs (TX), has been committed to Baylor since December of 2021. However, on National Signing Day, Novosad dropped the Bears and instead went with the Oregon Ducks, who took Novosad as its backup plan after Oregon lost the commitment of five-star quarterback Dante Moore.
Losing Novosad is a major blow to Baylor's 2023 class, and might have a ripple effect on other players pledged to BU. It doesn't appear that Dave Aranda and Co. had a backup plan in this situation either, as Novosad reaffirmed his commitment to the Bears this summer, and seemed like a lock-up until this week.
The age of name image and likeness has brought many changes to the college football landscape, but its effect on recruiting might just be one of the most unfortunate realities this sport has seen in a long time, and it almost certainly played a part in this recruitment. However, the Ducks plucking former UTSA offensive coordinator Will Stein out of San Antonio played a huge part in this flip.
"The main reason that stood out to me was the connection I had with Will Stein prior to the OC job at Oregon," Novosad told On3's Hayes Fawcett. "We've had a connection for a while now so once he got the job he wanted me to go be a duck. Also the culture and team that coach Lanning creates is amazing. He's a very special guy when you get to meet him and talk with him. Lastly, the offensive fit that Oregon brought to the table was hard to pass up. The ability to play in big games and throw to some big-time playmakers was also a big part in my decision."
Novosad ranks as the No. 117 player in the On3 Consensus rankings and is the No. 10 quarterback and No. 117 player in the class overall. After losing its top player for 2023, the Bears class has dropped to 29th nationally and fifth in the Big 12. There is still some time before everything wraps up in February, but the Bears will need to act fast if they hope to sign a quarterback this cycle.