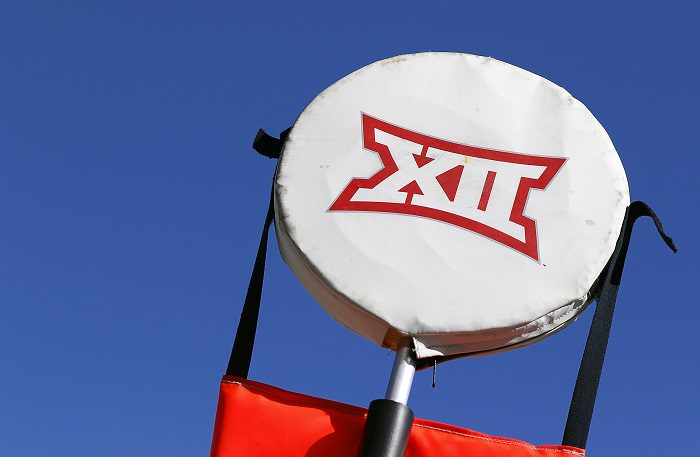 As Bowl season for the Big 12 kicked off on Thursday, with Baylor being thumped by Air Force. Now there are plenty of compelling matchups including Big 12 teams. TCU makes its playoff debut, Texas plays its annual Alamo Bowl against a good Washington team, and Kansas returns to Bowl Season for the first time since 2008. However, some bowl selections have raised concerns, going by standings fourth place Texas Tech should've been headed to Orlando for the Cheez-Itz Bowl, but they were jumped by seventh place Oklahoma for it. As much as Texas Tech fans are right to be angry, perhaps no team was hurt worse than Baylor. Who despite being ahead of a team with a free trip to Disney World, had to play in their arch-rival's stadium, during an Artic blast.
Oklahoma Jumping Three Teams Is Wrong
On Selection Sunday or whatever ESPN calls that drug-out show, I was hardcore rooting for TCU to be the three seed. Not because I like TCU, I don't, but because they deserved it. They had gone 12-0, won 9 straight Big 12 games without a bye, and at SMU before that. Conference and Texas rivalries aside, this TCU team at 12-1 had earned that three seed, and thankfully they got it. It was the right decision, and a huge boost to the new Big 12, that a one-loss team not named Texas or Oklahoma, could get in.
There was a problem with that day for the new Big 12 schools though. A 7-5 and 5-4 in the conference, fourth place Texas Tech was jumped for their Bowl berth, by a 6-6, 3-6 in Big 12 play, seventh place Oklahoma team. A team Texas Tech had just beaten eight days prior. Not only did this underperforming Oklahoma team jump Texas Tech, but they also jumped Oklahoma State, who was 4-5 in Big 12 play, and Baylor with the same record who beat Oklahoma in Norman. Three teams staying in the Big 12 were jumped by an undeserving Oklahoma team, all because they have the correct logo on their helmets. Kansas also got a boost, sending them to Memphis for the Liberty Bowl. Now, this I have less of a problem with, they're a team back in the bowl games for the first time in 14 years, and Memphis makes geographical sense. But an underperforming, undeserving Oklahoma team who's taking their schooner off to the SEC? Come on.
Oklahoma deserves no pity, I'm sorry I know their coach left. I don't care, Texas Tech's basketball coach left for Texas, and they swept them and made the Sweet Sixteen. TCU's baseball coach left for Texas A&M, they won the Big 12 title and fought hard for eight innings in College Station. Those programs didn't need pity, they needed a chance. Oklahoma was ranked top five, after a pathetic non-conference, and capitulated. They had a top ten roster, in terms of recruiting talent, in the nation and failed week in and week out. They went and got the hottest DC, a coach who rejected interest from Texas Tech and Kansas State by the way, and he flopped in year one. This Oklahoma team had the second-best roster in the Big 12 and finished in a three-way tie for seventh out of ten. Who deserves the trip to Disney World? The team picked ninth that finished fourth, or the team picked second that finished tied for seventh? If you need a tiebreak Texas Tech rallied from 24-6 down to beat Oklahoma in the last game of the season.
It's About the TV Networks
Look I understand this wasn't Brett Yormark's choice, in fact, he probably would've preferred a future Big 12 school gets the exposure, and Oklahoma would've been left in the Armed Forces Bowl. It seems like the issue was in his first year he was intent on figuring out the bowl season more, and quite frankly in a year that he negotiated a TV deal, bowl season wasn't as important. It's great for ESPN, as they get two blue bloods in Florida State and Oklahoma, playing each other, but it's a tough blow for the players of a deserving team that earned that trip.
Even if it's not Yormark's call this has to change in the future. This season the SEC made sure to protect Missouri from playing Kansas in the Liberty Bowl, even though that would've made it must-see TV. In the past, the SEC has protected Texas A&M from playing both Texas and Texas Tech. The Big 12 needs to exercise its strength next year to get the schools that will continue in the Big 12 what they deserve.