Big 12 News
Iowa State Expected to Hire Ryan Clanton as O-Line Coach: Report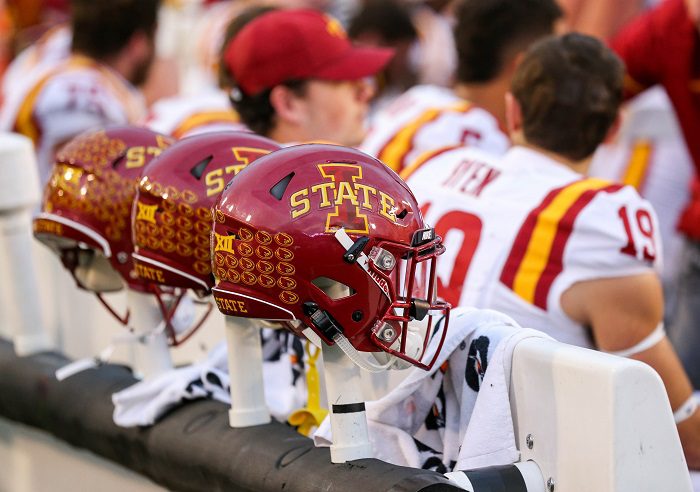 According to a report from ESPN's Pete Thamel, Iowa State is expected to hire Northern Iowa offensive line coach Ryan Clanton for the same responsibilities in Ames.
Clanton also served as the offensive coordinator for the Panthers and played along the offensive line at Oregon during Chip Kelly's tenure there from 2011 to 2013.
During his five-year stint at UNI, Clanton helped develop both Spencer Brown (Pick No. 93, Buffalo Bills, 2021) and Trevor Penning (Pick No. 19, New Orleans Saints, 2022), who were drafted in back-to-back years.
Before his time in Cedar Falls, Clanton was the offensive coordinator at Venture College, a California JUCO, and helped 19 of his 20 starting offensive linemen earn all-conference selections over four years.
Just a little over two weeks ago, the Cyclones promoted wide receivers coach Nate Scheelhause to offensive coordinator, and now, after adding Clanton, Iowa State has completed its new-look offensive staff and will attempt to improve upon that side of the ball.
In 2022, Iowa State was the worst offense in the Big 12, and a large portion of that issue was due to their inability to run the football consistently. Now, with a new play-caller and a new offensive line coach, there's optimism that they can change that narrative.
Overall, this looks to be a fantastic hire for Iowa State and will certainly give the Cyclones one of the best up-and-coming young coaches in America.