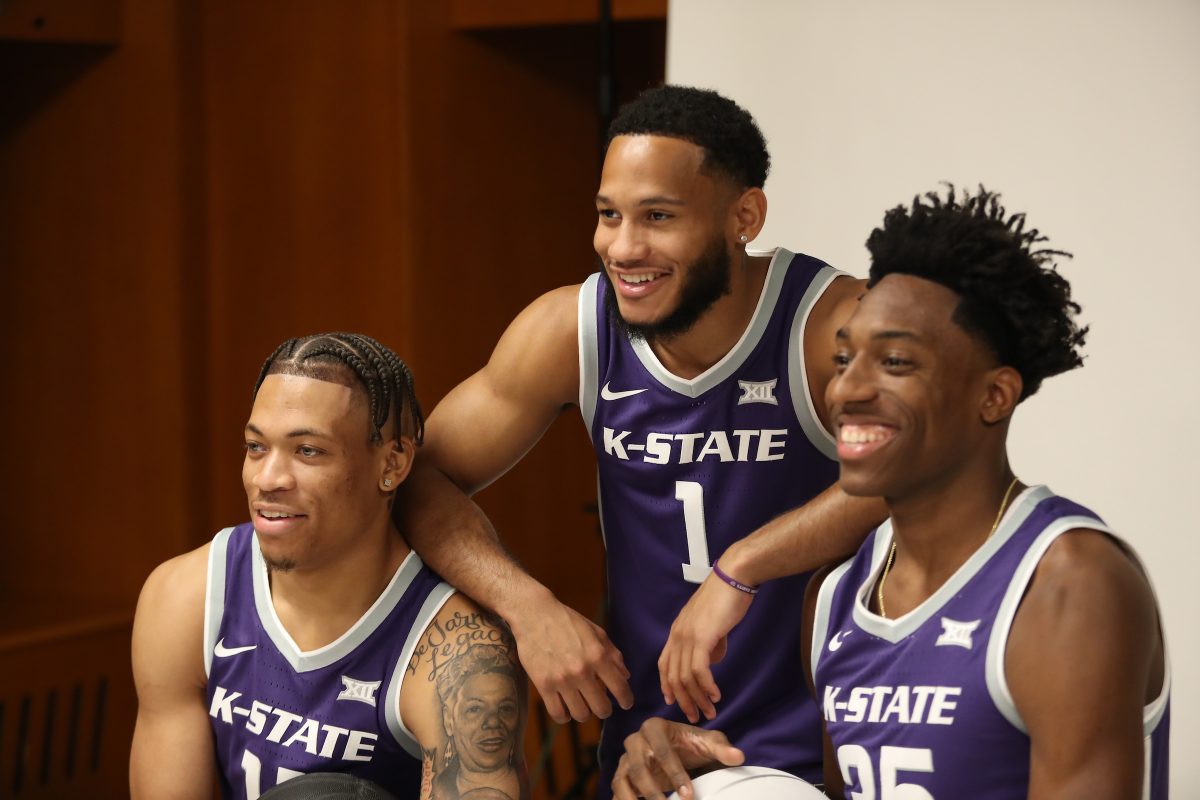 The Kansas State Wildcats are 11-1 after playing its pre-Big 12 schedule and are now preparing for their conference opener against West Virginia on Dec. 31.
With that, we have five thoughts about the Wildcats at the break.
Don't forget about our new feature for men's basketball — Daily Fantasy Lineups. Every night a Big 12 team is part of the Draft Kings pool, I'll provide my picks for the game, along with my complete lineup. The hope is that by Big 12 play I'm able to put together a full Big 12 lineup during conference games.
At The Moment
The Wildcats are a lackluster road trip to Indianapolis away from an undefeated pre-Big 12 slate. The Wildcats fell to Butler in the Big 12-Big EAST Battle on Nov. 30. Otherwise, the Wildcats have been perfect. While they don't have a win over a ranked team, they are 3-1 against Power 6 teams and their run through the Cayman Islands Classic — wins over Rhode Island, Nevada, and LSU — was the signal that his Wildcats team was going to be much different than last year's.
The Roster
Given that just two Wildcats returned from last year's team — guard Markquis Nowell and forward Ismael Massoud — the chemistry on this team has come along fast, reminiscent of how quickly Iowa State bounced back last season. Keyontae Johnson — who hadn't played in two years — leads the Wildcats with 17.7 points per game and is a 45.9 percent 3-point shooter, though he doesn't shoot them with the volume of Nowell (13.7 points, 33.3 percent from 3). Nowell has a team-leading 100 assists, which wasn't unexpected. What is unexpected outside of Manhattan is the rise of junior forward Nae'Qwan Tomlin (11.7 points), who is second on the team with 6.1 rebounds per game. He's shined of late, hitting double-digits in five straight games after going scoreless against both LSU and Butler. David N'Guessan (7.8 ppg) and Cam Carter (6.6 ppg) round out the starting five. But Desi Sills has developed into a quality sixth man, averaging nine points per game. Nine players are averaging 11 minutes per game but heading into Big 12 play this looks like an eight-player rotation, one that can be competitive with just about anyone in the league.
The Recruiting Class
New head coach Jerome Tang did great work putting together a team for this season, thanks to the transfer portal. The future looks good, too. Tang and his staff signed a Top 20 class per 247Sports.com, featuring guard RJ Jones from Mount Pleasant, Utah; guard Dai Dai Ames from Chicago, Ill.; and forward Macaleab Rich out of East St. Louis, Ill. Jones and Ames were particularly good gets. Both are Top 100 players and the sixth- and seventh-highest-rated Kansas State recruits of the 247Sports.com era. The Wildcats have a half-dozen seniors on the roster (not taking into account COVID waivers), which may leave Tang room to bring in one more signee during the normal signing period in April.
The Concern
The Wildcats are not a particularly good 3-point shooting team overall, though Johnson has a great percentage. Nowell has more made 3-pointers with twice the volume as Johnson, but his percentage isn't as good. The Wildcats have shot below 30 percent from the 3-point line in four of their last six games. One of those games was the Butler game. Kansas State withstood 26 percent 3-point shooting against Cal. But in their other two Power 6 wins, they shot 40 percent or better from the arc. In the Big 12, 3-point shooting will make a difference. The Wildcats will need to be a bit better than their current 34.2 percent. Though, to be fair, their 31.2 percent 3-point defense certainly helps mitigate some of that.
The Big Stretch
From Jan. 14 to Feb. 7, the Wildcats will play five ranked opponents — two games against Kansas, two games against TCU, and one against Texas. Wedged in between those bookends is a home game against Texas Tech, a road trip to Iowa State, and their Big 12-SEC Challenge game against Florida in Manhattan. Check the standings after Feb. 7 and see where the Wildcats are. It may determine their NCAA Tournament hopes.
You can find Matthew Postins on Twitter @PostinsPostcard