Big 12 Basketball
Five Thoughts On Oklahoma State Women's Basketball Entering Big 12 Play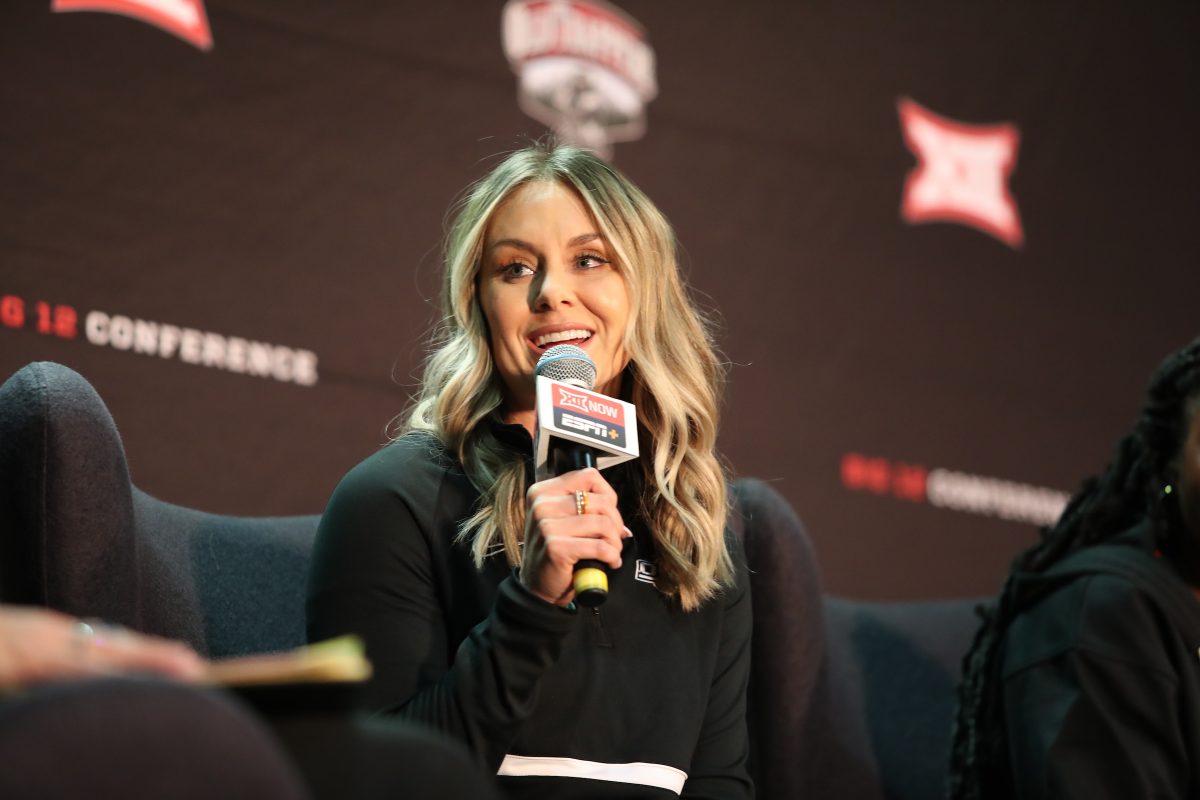 The Oklahoma State Cowgirls are 10-2 after playing their pre-Big 12 schedule and are now preparing for their conference opener against Kansas on Dec. 31.
With that, we have five thoughts about the Cowgirls at the break.
At the Moment
Oklahoma State won its first five games of the season before running into a speed bump against Kent State at home, falling to the Golden Flashes, 59-56. Kent State is 7-3. The other loss came against Purdue in Cancun. While the Cowgirls haven't faced a ranked team, they have taken on a pair of Power 6 teams and split with them (the win coming against Florida State). OSU is riding a four-game winning streak entering Big 12 play and they've been dominant in all four games.
The Roster
New coach Jacie Hoyt put an emphasis on offense and it's paid off, as the Cowgirls are scoring more than 20 points more this season than last season — and that's with losing their leading scorer from last season to Arizona. The transfers have meshed nicely. Naomie Alnatas — who played for Hoyt last season at Kansas City — leads with 13.3 points per game. Claire Chastain, recently at UT Arlington, is averaging 12.3 points. Former Villanova forward Lior Garzon is averaging 10.5 points and is one of the Big 12's best 3-point shooters. Terryn Milton, another UT Arlington transfer, is averaging 9.8 points. But it's not just the new players. Three holdovers are playing well. Guard Lexy Keys is averaging 10.8 points. Forward Taylen Collins is averaging 9.7 points and a team-high 9.5 rebounds. Forward Kassidy De Lapp is getting about 10 minutes off the bench, but they're valuable and she offered high praise for what Hoyt has brought to the Cowgirls during Big 12 Media Days.
The Recruiting Class
Hoyt's first recruiting class in the early period featured two signees and a preferred walk-on. Mai Galbraith of Lake Travis High School in Austin, Texas, and Stailee Heard of Sapulpa, Okla., are both guards and will add to that depth next season. Brenna Butler of Gruver — from the same school that produced current Texas Tech freshman Bailey Maupin — is the preferred walk-on. With six seniors on the roster, Hoyt will have room to maneuver during the traditional signing period in April.
The Concern
Based on non-conference, the Cowgirls are prepared for Big 12 action. The one question is the defense, which is eighth in the Big 12 in scoring defense at 61.5 points per game. Now, Oklahoma is in last at 73.3 points per game. But, the Sooners' style of play has something to do with that. For the Cowgirls, how much margin for error do they have once they get into Big 12 action? If they hold steady at that defensive average, they have a good chance of being in just about every league game.
The Big Stretch
Oklahoma State is going to find out how good it is after the first nine games of the season. Why? The Cowgirls get just about every team they'll be chasing in Big 12 action. That includes Kansas State twice, Texas twice, and a game each against Kansas, Baylor, Iowa State, and Oklahoma. The only "break" is TCU, but right now there are no breaks in Big 12 play. If Oklahoma State comes out of that stretch 5-4, they'll be in position to be in position, as they say.
You can find Matthew Postins on Twitter @PostinsPostcard