Big 12 Basketball
Five Thoughts On West Virginia Men's Basketball Entering Big 12 Play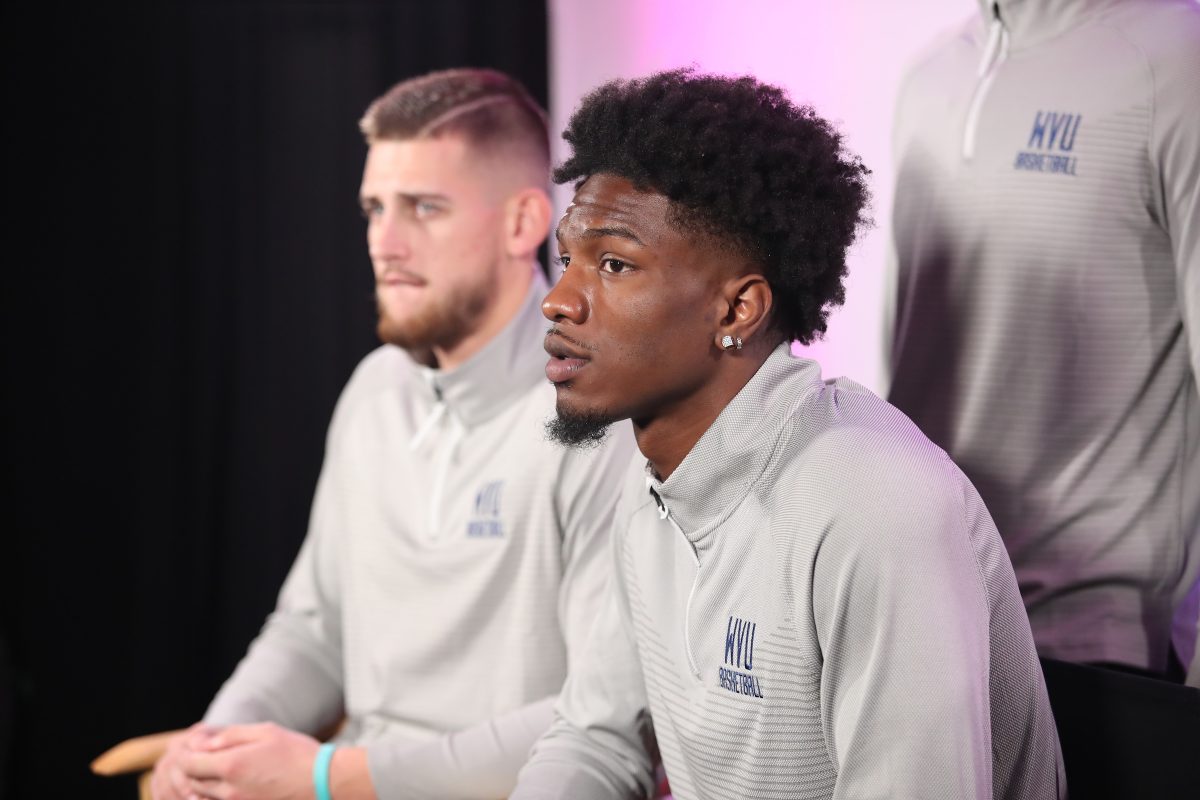 The West Virginia Mountaineers are 10-2 after playing its pre-Big 12 schedule and are now preparing for their conference opener against Kansas State on Dec. 31.
With that, we have five thoughts about the Mountaineers at the break.
Don't forget about our new feature for men's basketball — Daily Fantasy Lineups. Every night a Big 12 team is part of the Draft Kings pool, I'll provide my picks for the game, along with my complete lineup. The hope is that by Big 12 play I'm able to put together a full Big 12 lineup during conference games.
At the Moment
Frankly, West Virginia has exceeded expectations after going 4-14 in Big 12 action last year and seeing high turnover due to the transfer portal. Beating Pitt in the Backyard Brawl set the tone. The loss to Purdue — which eventually rose to No. 1 in the country — doesn't look nearly as bad a month later. Plus, WVU followed that with wins over Portland State and Florida at the Phil Knight Tournament in Oregon. The only other loss was a road game to Xavier, which has the talent to push everyone in the Big East. WVU has won its last four games, including a solid home win over traditional mid-major power UAB. WVU carries a 2-2 record against Power 6 teams.
The Roster
As noted, heavy turnover. The top four scorers weren't with WVU last year. Guard Erik Stevenson (14.5 points per game) has stabilized the backcourt with another transfer, Joe Toussaint (10.8 points per game), the latter of which tends to come off the bench. Forward Tre Mitchell, who transferred in from Texas, is averaging 12.8 points per game. Forward Emmitt Matthews Jr. — who was with WVU for two seasons before transferring to Washington — transferred back and is averaging 12.8 points per game. Jimmy Bell Jr., another transfer, leads the team with 6.1 rebounds per game, but he runs into constant foul trouble. Mohamed Wague (5.3 points, 2.9 rebounds) has given them consistent, efficient minutes. The one holdover that has significantly improved is guard Kedrian Johnson, averaging 9.6 points and 3.3 assists per game. It's a productive, balanced lineup with nine players getting at least 10 minutes per game in non-conference.
The Recruiting Class
The Mountaineers don't have a recruit signed for the 2023 Class, the only Big 12 team that didn't sign a player during the early period in November. They did take in Jose Perez, a Manhattan transfer, who left the Jaspers two weeks before the season after his head coach was fired. WVU and Perez had hoped he would get a waiver to play this year, but the NCAA denied the waiver but did award Perez an additional year of eligibility. WVU is appealing. The Mountaineers have four seniors and three fifth-year players, so odds are they'll look to sign some prep players and transfers in the traditional signing period in April.
The Concern
Coach Bob Huggins wants his team to rebound better. That's a fair concern. The Mountaineers are in the bottom half of rebounding in the Big 12 (35.3 per game). The same goes for team offensive rebounding (10.8) and team defensive rebounding (24.5). If there's some good news it's that the Mountaineers are fifth in the Big 12 in rebounding margin (4.6), which is in part because they're third in combined opponent rebounds (30.7). They're a good, but not a great rebounding team.
The Big Stretch
From Jan. 7 to Jan. 31 the Mountaineers play six ranked teams — Kansas, Baylor, TCU (twice), Texas, and Auburn in the Big 12-SEC Challenge game. If you're trying to gauge what the Mountaineers must do to make the NCAA Tournament, the start of February would be a good time to check-in.
You can find Matthew Postins on Twitter @PostinsPostcard