Baylor Bears
Big 12 Three Thoughts on AP Top 25 Men's Poll for Dec. 26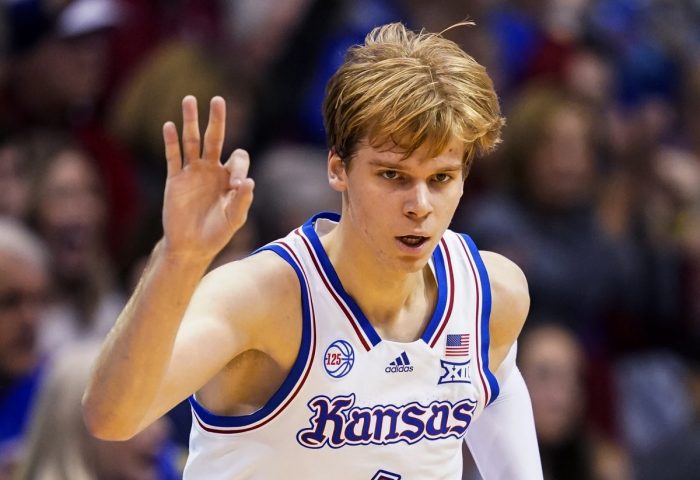 Five Big 12 teams are among the nation's best as the Associated Press Men's Basketball Top 25 was released after the season's seventh week of games.
Here are our three thoughts on the poll from a Big 12 perspective.
Back to Five
For the first time in a month, the Big 12 is back to five teams in the AP Top 25, with Kansas leading the way again at No. 4. In fact, the Top 5 of the poll was unchanged from last week (see the entire poll below). Texas slid up a spot to No. 6, Baylor held steady at No. 12 and TCU slid up two spots to No. 18. The party-crasher is West Virginia, which has been on the outside looking in for several weeks but finally moved in at No. 24 after a 10-2 start. It's a hard-earned move into the Top 25. Now the question is how long the Mountaineers can stay there.
Outside Looking In
With West Virginia moving into the Top 25, that means three teams are receiving votes outside the poll. It starts with Iowa State, which had 19 points, but is well behind the first team outside the poll receiving votes, which is Charleston at 102. Iowa State is 9-2 entering Big 12 play. Next is Texas Tech, which has 10 points and has a game with South Carolina State at mid-week before opening up Big 12 play at TCU. Last is Kansas State with five points. The Wildcats are 11-1 and host West Virginia on Saturday.
Poll Influencers for Next Week
Naturally, that Kansas State-West Virginia game could be a big boost for either team. A win for West Virginia solidifies the Mountaineers as a Top 25 team. A win for Kansas State might not get the Wildcats all the way into the Top 25, but it should get them close. Texas Tech could get a boost from a 2-0 week if the Red Raiders beat ranked TCU on Saturday. Wins or losses for Kansas (facing Oklahoma State), Baylor (facing Iowa State) and Texas (facing Oklahoma) likely won't influence their ranking much next week. But a win would be especially helpful for Iowa State, which was in the Top 25 earlier this season.
This Week's AP Top 25 Poll
No. 1 Purdue, No. 2 UConn, No. 3 Houston, No. 4 Kansas, No. 5 Arizona, No. 6 Texas, No. 7 Tennessee, No. 8 Alabama, No. 9 Arkansas, No. 10 Gonzaga, No. 11 Utah, No. 12 Baylor, No. 13 Virginia, No. 14 Miami (FL), No. 15 Wisconsin, No. 16 Indiana, No. 17 Duke, No. 18 TCU, No. 19 Kentucky, No. 20 Auburn, No. 21 Mississippi State, No. 22 New Mexico (tie), No. 22 Xavier (tie), No. 24 West Virginia, No. 25 North Carolina.
You can find Matthew Postins on Twitter @PostinsPostcard.