Baylor Bears
Big 12 Three Thoughts on AP Top 25 Women's Poll for Dec. 26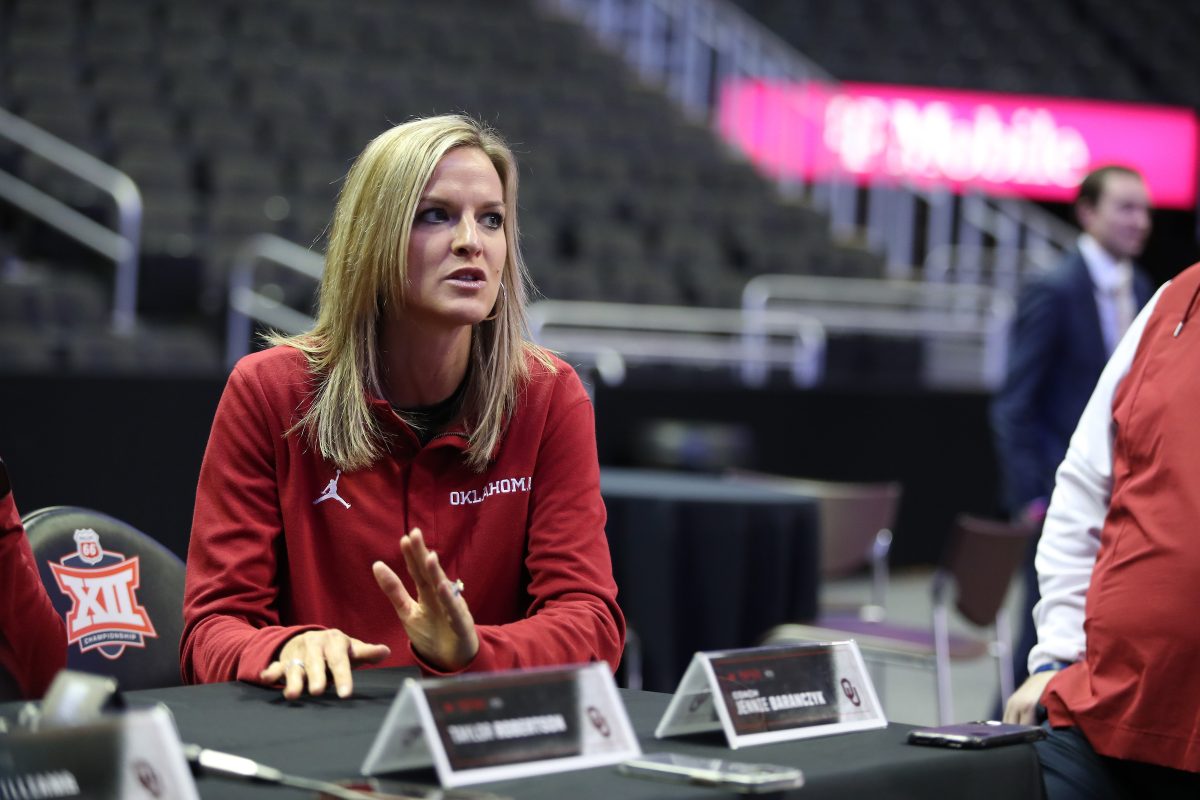 Four Big 12 teams are among the nation's best as the AP Top 25 Women's Basketball poll, released on Monday after Week 7 of the season.
Here are our three thoughts on the poll from a Big 12 perspective.
Kansas' Loss Didn't Hurt Much
The only thing really in doubt going into the poll on Monday was whether Kansas' triple-overtime loss to Nebraska last week might compel voters to drop the Jayhawks out of the poll entirely. Fortunately, it did not, and that's fair given that it was Kansas' first loss and the game was one of the best played this season. Kansas dropped two spots to No. 22 going into Big 12 action. Iowa State did drop a spot, but the Cyclones are No. 15. Oklahoma's win over Florida really helped the Sooners, as they moved up three spots to No. 20. Baylor crept up a spot to No. 23.
Outside Looking In
Not many teams are receiving votes right now, but the one Big 12 team this is? Texas. The Longhorns had just five points in this week's poll. Right now, all of the teams receiving votes are chasing St. John's at No. 25, as the Red Storm had 75 points. Based on the fact that Louisville was the top team receiving votes outside the Top 25 at 19 points, there's solid agreement among poll voters over the Top 25. St. John's is undefeated, so the Red Storm won't take a tumble until they lose. If Texas starts winning again, I could see them getting into the Top 25 in a couple of weeks. But the Longhorns will need some help.
Poll Influencers for Next Week
Kansas State at Texas can do the most to influence the Big 12 in the poll this week. Kansas State was in the Top 25 just a few weeks ago, but now the Wildcats aren't receiving votes. Both are trying to climb back into the poll and a win on Saturday would be of particular help to either. Kansas also has an interesting game with Oklahoma State. The Cowgirls are having a nice turnaround so far under first-year coach Jacie Hoyt and would love nothing more than to upset a Top 25 team and get some national attention. A loss by Kansas — which would be its second straight — would probably drop the Jayhawks out of the poll.
This Week's AP Top 25 Poll
No. 1 South Carolina, No. 2 Stanford, No. 3 Ohio State, No. 4 Indiana, No. 5 Notre Dame, No. 6 North Carolina State, No. 7 Virginia Tech, No. 8 UConn, No. 9 LSU, No. 10 UCLA, No. 11 Utah, No. 12 Iowa, No. 13 North Carolina, No. 14 Michigan, No. 15 Iowa State, No. 16 Maryland, No. 17 Oregon, No. 18 Arizona, No. 19 Gonzaga, No. 20 Oklahoma, No. 21 Creighton, No. 22 Kansas, No. 23 Baylor, No. 24 Arkansas, No. 25 St. John's.
You can find Matthew Postins on Twitter @PostinsPostcard.