Big 12 News
Chris Klieman is Over Reporters Asking About the Tulane Loss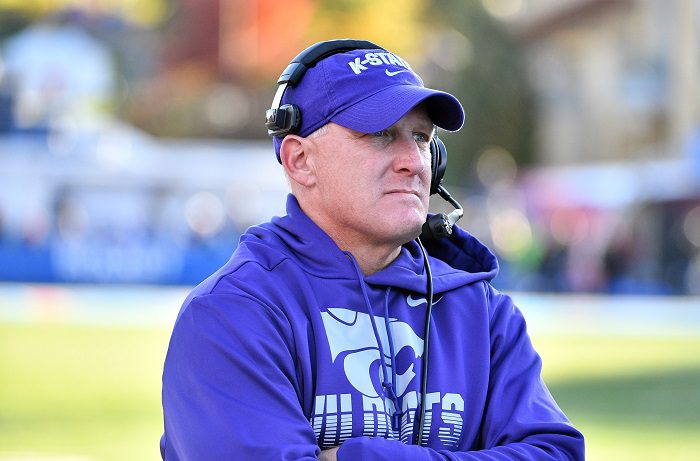 Chris Klieman and the Kansas State Wildcats are prepping for an appearance in the Allstate Sugar Bowl this weekend after winning the Big 12 Championship over TCU a few weeks ago.
K-State will take on Nick Saban and the Alabama Crimson Tide on New Year's Eve, with the Wildcats currently viewed as a 6.5-point underdog.
With the Tide waiting this weekend, Klieman and his team are focused on what's ahead, while media in attendance are, not surprisingly, somewhat stuck on the past and what K-State did back in September.
In their third game of the season, K-State dropped a home contest to Tulane, 17-10. Tulane has since gone on to an 11-2 season, including winning the AAC Championship over UCF, while also earning a spot in the Cotton Bowl against USC.
Coach Klieman is still getting questions about that loss with the media this week, and it appears that he's about had his fill of it.
When asked about the early season loss to the Green Wave, Klieman had this to say.
'Well, I thought it was a good football team," Klieman said. "Coach (Willie) Fritz does a good job, it was a good football team. We moved on from that. I know you want to keep bringing it up, but we kind of moved on from that one and found a way to win the Big 12."
That they did, with a triumphant 31-28 victory over No. 3 TCU, K-State earned the Big 12 bid to the Sugar Bowl, while the 12-1 Horned Frogs had already locked in a bid to the College Football Playoff.