Big 12 News
CFB Executives to Reexamine Bowl System this Offseason: Report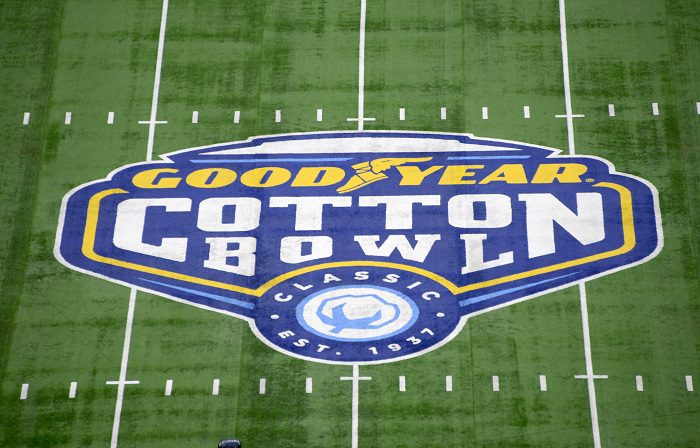 In 2022, there are a total of 41 bowl games across college football's postseason, all of which are under the supervision of Nick Carparelli, the executive director of Bowl Season.
Three of those "bowl games" fall under the description of the College Football Playoff: the semifinal games and the national championship. However, the playoff is set to expand in just a couple of seasons and the relationship between bowl games and the CFP continues to get more and more confusing.
Recently, Carparelli did an exclusive interview with Sports Illustrated, and gave some insight on a huge offseason for bowl games and some of the changes we might see in the very near future.
"There's more drastic change going on in college athletics than I can ever remember and maybe ever in its history," Carparelli said. "It's time now to shift our focus to Bowl Season and determine what role we play in the college football calendar. Everything else in college athletics is evolving, Bowl Season will evolve as well."
According to SI's Ross Dellenger, Carparelli and bowl officials are set to meet with conference commissioners this spring to explore "significant changes that could revolutionize bowl games and pave the way for the future of college football's postseason."
Dellenger then lays out some of the major changes that we might see in future bowl seasons, and why the narrative that bowl season is teetering on irrelevancy is pure fallacy.
"Executives are expected to examine a great number of bowl-related issues, including stiffening the criteria for bowl eligibility from a 6–6 record; providing more standard name, image and likeness (NIL) payments to all players participating in a bowl; further incorporating bowls in the expanded playoff; shifting bowl games up a week in December; establishing more flexibility in conference bowl affiliations; and, finally, incorporating more television partners within Bowl Season.
"The conversations are the first foray into what could be a years-long process of evolving the bowl slate in conjunction with the CFP expanding to 12 teams starting in the fall of 2024. Playoff expansion has further exacerbated a long-running narrative that bowls are slipping into irrelevancy, but that's not the case, says Carparelli.
"In 2021, bowl games—including CFP bowls—averaged 4.7 million viewers. That number eclipsed the average viewership for a MLB playoff game that season (3.48M). This year's Vegas Bowl pulled in 2.5 million viewers to beat several other programs airing on the same week, including WWE Smackdown on Fox (2.2M), UCLA-Kentucky basketball on CBS (2M) and a Celtics-Lakers NBA game televised on ESPN (1.7M)."
The college football postseason isn't dying, it's simply going to have to adjust to the changes around it to continue being successful. Expanding the playoff to 12 teams was a major step in the right direction for college football, now it is simply time for the bowl season to follow suit and adjust accordingly.